NELA Cohort VI Residency
Cohort VI Principal Residency
[button btn_content="NELA Cohort VI's Principal Residency Handbook" url="https://drive.google.com/file/d/0B9XBhLcLiwUeVnd2OWlmQVUyUlE/view" target="_blank" icon="glyphicon glyphicon-bold-arrow-right" iconposition="pull-right" color="btn-primary" size="btn-md" /]

Residency Placements and Principal Mentors
NELA Fellow Evaluation
NELA Fellows are evaluated by their Executive Coaches and their Principal Mentors twice per semester during the Principal Residency year. They also participate in Formative Assessment Days led by the NELA project team.
Executive Coaches Reports for November through January are due on February 2nd, 2018 and their reports for February through April are due on May 4th, 2018.
[button btn_content="NELA Executive Coaches Report 2017-2018″ url="https://goo.gl/forms/d0WdiHzwzfJadq3G3″ target="_blank" icon="noicon" color="btn-primary" size="btn-md" /]
Principal Mentor Reports for the fall semester are due on December 14th, 2017 and the reports for their reports for the spring semester are due on April 23rd, 2018.
[button btn_content="NELA Principal Mentor Report 2017-2018″ url="https://goo.gl/forms/Kjf2a4K0PnmQcYSn2″ target="_blank" icon="noicon" color="btn-primary" size="btn-md" /]
NELA Assignments
Important Principal Residency Documents for Fellows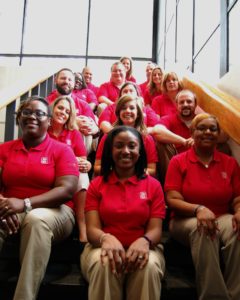 Personal Leadership Development Plan (PLDP) *Updated 8/18 (Download to Complete Form)
Word Doc Version of PLDP *Added 8/18
Weekly Log Template *Updated 8/18 (Download to Complete Form)
Word Doc Version of Weekly Log *Added 8/18
Weekly/Cumulative Log Graphs *Updated 8/18
Parent Log Contact Template
Teacher Learning Walk Log Template
Teacher Evaluation Log Template
SMART Goal Template
Discipline Log Template – Suggested Format
17-18 Observation Matrix
Cohort VI Fellows' Calendar
https://calendar.google.com/calendar/embed?src=ncsu.edu_ga2gjajpmqs1hdkb8dki1u1av8%40group.calendar.google.com&ctz=America/New_York
International Congress for School Effectiveness and Improvement Conference
Singapore Google Drive Folder for Fellows
Resources for Fellows
What Works Clearinghouse – Utilize this site when looking for research on what works with students