Superintendent Preparation
Doctorate (EdD) in Educational Leadership
In the Department of Educational Leadership, Policy, and Human Development (ELPHD)
NC State's Ed.D. in Educational Leadership is designed to prepare systems-level leaders to improve the quality of K-12 schools by preparing the next generation of superintendents dedicated to educational excellence and equity. Graduates are empowered with leadership strategies that improve student performance in environments that are dynamic, interactive, and culturally diverse.
EdD Admissions Information Sessions
The Ed.D. in Educational Leadership at North Carolina State University leads to district/superintendent licensure and is intended to prepare district-level school leaders who can:
Provide sound instructional leadership at all levels
Use qualitative and quantitative data as a basis for school improvement
Effectively administer fiscal, curricular, and personnel resources
Exhibit strong written and oral communications skills
Participate effectively in educational politics, policy analysis, and development
Critically and strategically analyze school problems
Demonstrate effective leadership at the school and district level
Administer schools in a legally and ethically defensible manner
Demonstrate excellence in administration
The Ed.D. in Educational Administration and Supervision requires core courses in educational leadership, research methods courses, an internship, and a dissertation. Students must be officially admitted to the Ed.D. program to enroll in doctoral classes. Please be aware that a Ph.D. in Educational Evaluation and Policy Analysis is also offered, but only the Ed.D. leads to superintendent licensure.
Contact Us: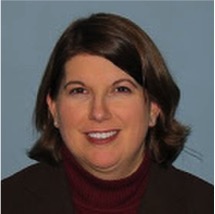 Dr. Fran Riddick
Teaching Assistant Professor
Please send cc to edleadership_ncstate@ncsu.edu when contacting Dr. Riddick.
Fran_Riddick@ncsu.edu
919-515-6901