Principal Preparation Executive Coaches
Current principals and early career principals, assistant principals, and principal interns benefit from a sustained program of support that includes executive coaching and the development of leadership PLCs.
Executive Coach for Principal Residents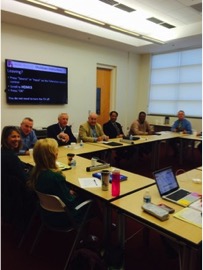 The Executive Coach will provide additional support and coaching to Principal Residents that complements and expands the Principal Residents' work with NC State faculty, Principal Mentors, and Cohort Coaches. Executive Coaches help Principal Residents have an enhanced understanding of the role of effective leaders and further provide them with the skills, knowledge, and understanding of how to be transformational school leaders. The Executive Coach will serve in a non-supervisory role as an external source of confidential and expert support to their Fellows during the principal residency year. Through this highly supportive and reflective approach, aspiring school leaders will gain both authentic interpersonal and intrapersonal lessons of leadership. They will learn new strategies for enriching leadership in their schools in ways that have an immediate impact on teaching practices and student learning.
The role of the Executive Coach for Principal Residents includes:
Participating in joint observations of teaching and debrief with the Principal Residents on how they can improve;
Conducting role-playing of crucial and critical conversations with Principal Residents to inform them of ways to ensure that students and teachers are meeting the highest of standards;
Improving the Principal Residents' leadership ability by having them believe in themselves and develop the efficacy to find their own answers; and
Helping aspiring leaders diagnose and solve the "Problems of Practice" and thus build leadership capacity.
Helping Principal Residents navigate micropolitical issues.
---
Current Executive Coaches
---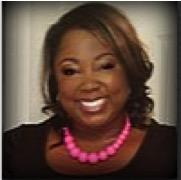 Karen Anderson
Mrs. Karen Anderson serves as the Cohort Director for the Wake Cohort. She was the previous Cohort Director for the Wake Principal Leadership Program (WPLP). Karen is a proud NC Teaching Fellow and a graduate of North Carolina State University with a B.S. in Elementary Education. She successfully completed the Piedmont Triad Leadership Academy and earned a Master of School Administration degree from the University of North Carolina at Greensboro. Most recently she received her Educational Specialist (Ed.S) degree from Appalachian State University specializing in leading and promoting high-quality student achievement. Her experiences as a teacher, curriculum facilitator, assistant principal, and principal solidified her desire and passion for joining the NELA team in their pursuit of excellence in education. Karen can be reached at klrosebo@ncsu.edu.
---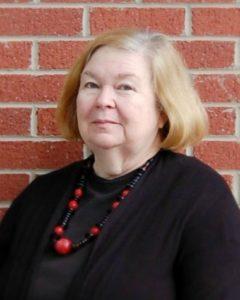 Dr. Pat Ashley
Dr. Ashley has a passion for student success and is committed to ensuring high student achievement by building high-performing schools and districts. Her experience leading District and School Transformation for the North Carolina Department of Public Instruction focused on data-documented school and district turnaround. She oversaw the successful implementation of the NC Turnaround Initiative as well as NC's ambitious turnaround effort for 12 districts and 123 schools as part of the Race to the Top grant. In 2013, she received the NC Public School Forum Jay Robinson Leadership Award for exemplary leadership with a statewide impact. Before returning to her home state of NC in 2006, she was Assistant Superintendent for Instruction of Kentucky's Owensboro Public Schools— identified by Standard and Poor's as an "outperforming" Title I district where student achievement far exceeded predictive variables. She began her career as a teacher before becoming a counselor and school psychologist. She was a middle school principal in an inner-city magnet school in Charlotte, NC; principal of a large comprehensive high school in State College, PA; and, after a family relocation to KY, she became the principal of an elementary school identified as low performing. Following a short period of great collaboration, this school became the highest achieving school in KY for multiple years based on statewide assessment data. Among multiple honors, the school was featured on the Today Show for educational innovation and selected as a National Blue Ribbon School. She received an undergraduate degree in history from Duke University and her master's and doctoral degrees in school administration from NC State University. She studied in India on a Fulbright scholarship and is currently Teaching Assistant Professor at NC State University. Pat can be reached at paashley@ncsu.edu.
---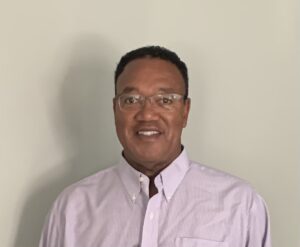 Dr. Carl Harris
Carl E. Harris, Ed.D. as a leader of an urban school district, caught the attention of the U.S. Education Department for his bold decisions to create small innovative high schools and his ability to garner business and community support for schools. Carl was named Deputy Assistant Secretary of Education, a position responsible for Pre-K-12 initiatives and State Technical Assistance. Carl can be reached at ceharris44@yahoo.com.
---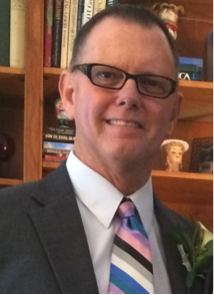 Windell Harris
Windell H. Harris, Jr. earned a bachelor's degree in Elementary Education from James Madison University in Harrisonburg, Virginia and a Masters of School Administration from East Carolina University in Greenville, North Carolina. He was an elementary teacher for nineteen years and received Teacher of the Year during his tenure at Cooper's Elementary in Nash County. He began his career in administration at W.L. Greene Middle School in Nashville, NC. He had the privilege of opening a new school, Winstead Avenue Elementary, in Rocky Mount, NC. He then moved to the Wake County Public School System where he served as assistant principal at Middle Creek Elementary, and simultaneously attended the Principal's Executive Program in Chapel Hill, NC. In 2005, he was appointed as the principal of Holly Springs Elementary where he served for 10 years before retiring in 2015. Under Mr. Under Harris' guidance, the school transitioned from a traditional to a multi-track, year-round calendar. Mr. Harris was on various WCPSS committees such as Principal/Assistant Principal of the Year and Teacher of the Year. Since retiring, he has served in three interim administration positions for WCPSS. During his free time, he enjoys traveling, especially to the beach and the mountains, and spending time with his friends and family. He has two children and two grandchildren. Windell can be reached at ilovelucy@nc.rr.com.
---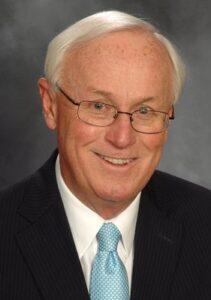 Dr. Bill Harrison
Dr. Bill Harrison has been an educator in the public schools of North Carolina since 1974. He has been an elementary school teacher, served as a principal at the elementary and high school levels, worked as an associate superintendent for curriculum and instruction and spent 22 years as a local superintendent. From 2009-2013 he chaired the State Board of Education and served as Governor Beverly Perdue's Senior Advisor for Education Transformation and as a member of her cabinet. Since retiring from the Alamance Burlington School System in 2018, he has been serving as an Instructor for the NCSU MSA program and as a Senior Education Advisor with Participate Learning. Bill can be reached at wcharris@ncsu.edu.
---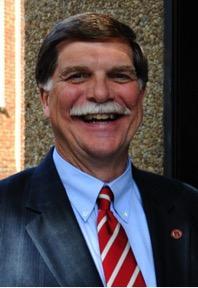 Dr. Greg Hicks
The middle of five children, Dr. Hicks is a first-generation college graduate. With degrees from Elon University (B.A.), the University of North Carolina at Chapel Hill (M.Ed.), and NC State University (Ed.D.), Dr. Hicks has spent his entire career (40+ years) serving the children of North Carolina. Beginning his career as a junior high math teacher and coach (football, wrestling, and baseball), Greg knew early on that he wanted to "do more, to help more", so he pursued school administration and became an assistant principal in 1985. Later, he served as a middle school and high school principal before retiring in 2010 as an Assistant Superintendent for Human Resources and Finance with Orange County Schools in Hillsborough, NC. Dr. Hicks served as a Teaching Assistant Professor (part-time) with NC State University from 2006-2021. Dr. Hicks can be reached at gehicks@ncsu.edu.
---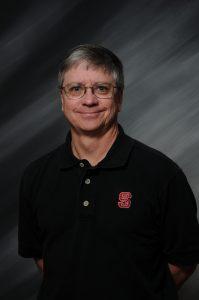 Kevin Hill
Mr. Kevin L. Hill retired in 2005 from the Wake County Public School System, where he spent his entire career. He taught secondary social studies for 14 years and served as a principal for 14 years. During his career with Wake County, Mr. Hill served as both a teacher mentor and administrative mentor. Mr. Hill was an instructor at the NCSU College of Education for nine years (2006-2015), teaching both undergraduate and graduate courses for social studies methods, and he served as the Interim Social Studies Program Coordinator and later as the Assistant Social Studies Program Coordinator. During this time, he also taught in the education programs at Meredith College and William Peace University. From 2006-2009, he was on faculty as a program presenter for the Principals' Executive Program. He also served as a new principal mentor in Edgecombe, Chatham, and Person Counties. Mr. Hill served two terms on the Wake County Board of Education between 2007-2016, twice as Chairman. He held interim principal positions at the elementary and high school levels in Orange County, and most recently, interim positions at the elementary and high school levels in Wake County. Kevin can be reached at kevinhill001@gmail.com.
---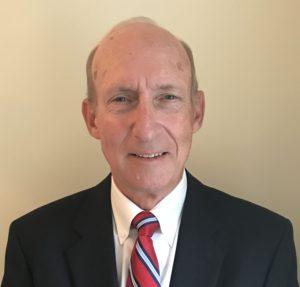 Clint Johnson
Clint Johnson served students for thirty-three years in public education in North Carolina. During that time he taught middle school language arts/social studies, taught at Barton College as an adjunct professor, and served as principal of elementary, middle, and high schools for twenty-seven years. During Clint's tenure as principal at East Wake Middle he was awarded the Order of the Long Leaf Pine, and as principal at Fike Sr. High School in Wilson he was named Wilson County Principal of the Year. After "retiring" from the principalship, he served as a Leadership Coach with NC New Schools in schools from Cape Hatteras to Murphy for nine years. He most recently took on a year-long high school interim principalship. Clint received a bachelor's degree in history from NC State and both master's and EdS degrees from East Carolina University. He is an avid golfer and he and his family enjoy waking up to the roar of the ocean at their home in Pine Knoll Shores. Clint can be reached at cbj27896@yahoo.com.
---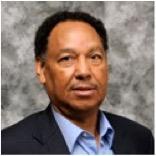 Dr. Henry Johnson
Dr. Henry Johnson currently serves on the graduate faculty in the College of Education at North Carolina State University, where he serves as a Professor of Practice. Also, he serves as an Executive Coach in the Principal Preparation Program. Prior to this he served as Senior Consultant to Learning Forward, formally the National Staff Development Council; Senior Advisor on the Baker & Daniels Consulting's Education Team; and as Acting Commissioner of Education for the nation of Bermuda.
Prior to this, Henry was Assistant Secretary, Office of Elementary and Secondary Education, United States Department of Education. He was nominated by President Bush and confirmed by the U. S. Senate in 2005. His experiences include service as State Superintendent of Education in Mississippi and Associate State Superintendent of Education in North Carolina. Additionally, he has served in a variety of other positions, including State of North Carolina Coordinator of Staff Development and Consultant for Education of Gifted Students, and Director of Research and Policy for the North Carolina School Boards Association. Henry has developed a wealth of experience from 50 years of service as a high school science teacher, principal, senior local central office administrator, senior state school administrator, and senior national school official. During these experiences his primary focus was, and remains, improving educational outcomes for all students by enhancing instruction and leadership. Henry can be reached at hljohns6@ncsu.edu.
---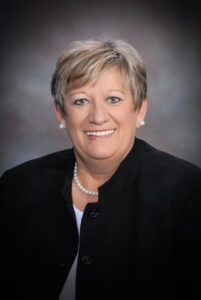 Cindy McCormic
Cindy McCormic is a retired principal from Cumberland County Schools. She currently serves as the Executive Director of the Fayetteville Police Foundation. Cindy also serves as an Executive Coach with the UNC-G PPEERS Program. She has a Masters Degree in Middle Level Education, Mathematics and School Administration. Throughout her tenure with Cumberland County Schools, she served as a teacher assistant, mathematics teacher, assistant principal, and for her last 11 years, as a principal. She was the principal of John Griffin Middle School, recognized as a National School to Watch and a high performing middle school for 7 years and principal of Pine Forest High School for 4 years. Under her leadership, Pine Forest went from being in the state turnaround program in 2006 to being recognized as a School of Distinction in 2011. Mrs. McCormic has presented on numerous topics at county, state and national levels. She is most passionate about developing school leaders and instructional leadership. Cindy can be reached at cmccormic@nc.rr.com.
---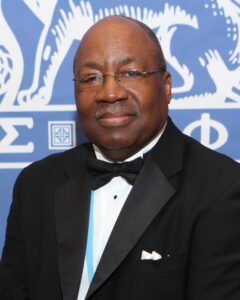 Dr. Bill McNeal
Dr. Bill McNeal grew up in Durham County and is a product of Durham Public Schools (Merrick-Moore High School). He completed his Bachelors and Masters Degrees from North Carolina Central University in Social Studies and Political Science. After serving two years in the Army he began his teaching career in Danbury, Connecticut. After three years, he took a teaching job in the Wake County Public School System at Carroll Junior High. He was promoted to assistant principal at Carroll Junior High and then served as Principal at East Garner Middle and Martin Middle Schools. In 1985, Bill became an assistant superintendent for administration, followed by the position of associate superintendent for auxiliary services. In 1992, he became associate superintendent for instructional services. In 2000, the Wake County Board of Education called upon Bill to lead the school system as its chief executive officer. In 2004, Bill was named the NCASA North Carolina Superintendent of the Year, as well as the American Association of School Administrators National Superintendent of the Year. And on July 1, 2005, he was appointed the Superintendent Advisor to the North Carolina State Board of Education. He implemented NCASA's Leadership Institute Series which offers powerful training and leadership seminars that focus on developing skill sets that help participants become stronger, more confident leaders and managers. In 2009, he co-authored A School District's Journey to Excellence: Lessons from Business and Education with Tom Oxholm, which included a foreword written by Governor Jim Hunt. He is married to Faye McNeal, a retired guidance counselor, and they have two married daughters and four grandchildren. Bill can be reached at bmcneal2@gmail.com.
---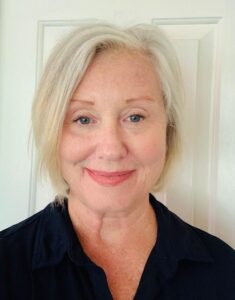 Dr. Donna Peters
Dr. Donna Cox Peters has spent the majority of her career serving North Carolina's public school children. She served as an educator in Guilford County Schools for 20 years at the elementary, middle, and high school levels as a teacher, assistant principal, and principal. At the district level, she served as assistant superintendent in Moore County Schools and superintendent of both Rutherford County Schools and Montgomery County Schools. Dr. Peters was named the 2010 A. Craig Phillips Superintendent of the Year (NC SOY) by NCASA and NCSBA in recognition of her transformational leadership in the two school districts she led as superintendent. She has been honored by the UNCG School of Education as an Inspirational Educator (2019) and with the UNCG School of Education Distinguished Service Alumni Award (2020). Dr. Peters is a John Maxwell certified coach, teacher, and speaker and is passionate about adding value to others through her work as a consultant and leadership coach. Donna can be reached at donnapeters3@yahoo.com.
---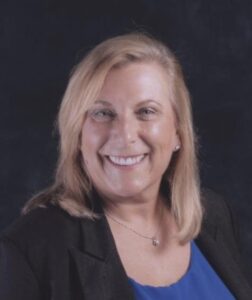 Teresa Pierrie
Ms. Pierrie's career spans 36 years of service to Wake County Public School System (Raleigh, NC). She was a secondary English teacher as well as a district and school administrator. Most recently, she served as the Director of Programs for WakeEd Partnership, an education non-profit that brings the business community and community-at-large together to support public education in Wake County. As a first generation college graduate, Ms. Pierrie's greatest professional accomplishment has been her work in early college programming. She was the inaugural principal of Wake Young Women's Leadership Academy, and a proud OWL – Outstanding Woman Leader. Ms. Pierrie earned two degrees from NC State University: a Master's degree in Adult Education Training and Development and a Master's degree in School Administration. She is the proud parent of three children, one of whom is a doctoral candidate in the NCSU College of Education. Teresa can be reached at tdpierri@ncsu.edu.
---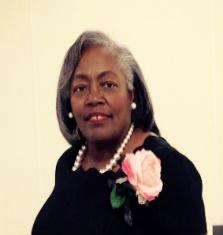 Wiladean Thomas
Wiladean Thomas is a lifelong educator whose career spans 34 years in various public-school settings. She began her educational career as a teacher assistant and has held numerous positions throughout her career, including that of assistant principal and principal. She was a principal for 14 years in the Wake County Public school system where she led two schools: Rand Road Elementary and Holly Grove Year round Elementary. She opened Holly Grove Elementary where she was principal for eight years prior to her retirement in 2014. Her undergraduate degree was earned from Fayetteville State University in Intermediate Education with a concentration in History. She also holds certifications in Mathematics and Reading. She was a member of the first cohort of NC Principal Fellows, where she attended the University of North Carolina at Chapel Hill and obtained her Masters of School Administration degree. Since her retirement, she has continued to work in interim positions in Wake County as assistant principal and principal at a number of schools. In addition she has also coached with new principals in WCPSS. Wiladean can be reached at wiladeant658@gmail.com.
---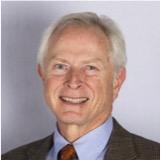 Dr. Mike Ward
Dr. Mike Ward is a professor of practice in educational leadership at NC State University. He also serves as a consultant in states across the nation on matters related to education leadership, school improvement, and assessment. From 1997 to 2004, Mike served two terms as State Superintendent of Public Instruction of North Carolina. During his tenure, the state of North Carolina was recognized as one of the most rapidly improving states in education by the National Education Goals Panel and the National Association for the Advancement of Colored People. Mike is a past president of the Council of Chief State School Officers, whose members include state superintendents and education commissioners across the country. He is also a past member of the National Assessment Governing Board, which administers NAEP, the Nation's Report Card. A three-time graduate of NC State University, he received the University's Distinguished Alumnus Award. He is a past recipient of North Carolina's Superintendent of the Year award. While on the faculty at the University of Southern Mississippi, he was cited as a Hero of Katrina and received the College of Education and Psychology's Excellence in Teaching Award. Mike chairs the board of directors of the North Carolina Education Corps and the College of Education Board at NC State University. Mike and his wife, Hope Morgan Ward, have two children and four grandchildren. Mike can be reached at meward@ncsu.edu.
---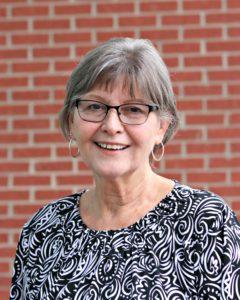 Dr. Cathy Williams
Dr. Williams currently serves as the Northeast Leadership Academy (NELA) Cohort Director. She previously served as Cohort Director for the Johnston Principal Leadership Academy (JPLA) and for NELA Cohort VI. She has been a part of the NELA Instructional Team since the very beginning.She was born and raised in Chicago, Illinois and began her teaching career in North Carolina in 1990. She retired in 2014 after spending nine years as a classroom teacher, three years as a Central Office administrator, and twelve years as a school administrator. Dr. Williams earned her Master's Degree in 2002 and her Ed.D. in 2011, both in school leadership, from North Carolina State University. She is the mother of four adult daughters and has nine grandchildren. Cathy can be reached at ccwilli3@ncsu.edu.
---
Past Executive Coaches
---

Dr. Shirley Hart Arrington
Dr. Arrington earned her undergraduate degree in elementary education from North Carolina Wesleyan College in Rocky Mount and her master's degree, principal certification, and doctorate from Campbell University. She served as a teacher, assistant principal and principal in the Edgecombe County School System, the Rocky Mount City School system and the Nash Rocky Mount School System. She joined the Principals' Executive Program in 1993 as an Assistant Director where she directed several programs for school administrators including the Assistant Principals Executive Program, the Developing Future Leaders Program, the Higher School Performance Program, the Instructional Leadership for Reform Program and the Leadership Conference for New Administrators. In April of 2006 she was appointed by the University of North Carolina Board of Governors to the position of Executive Director of the North Carolina Model Teacher Education Consortium. Dr. Arrington retired on September 1, 2011 after over thirty-four years of service to public education in North Carolina. She is currently serving as a professor at Gardner-Webb University, teaching in the Master's of Elementary Education Program. She also works part time as a program assistant and facilitator for the North Carolina Principals' and Assistant Principals Association's Distinguished Leadership in Practice Program. She serves on the board of the Durham Bulls Youth Athletic Association, The Prodigal Son Foundation and the Lincoln Community Hospital Foundation Board. She is a member of Alpha Kappa Alpha Sorority, Inc., Girlfriends, Inc., and Charms, Inc.
---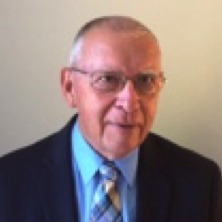 Dr. Ramey Beavers
Dr. Ramey Beavers earned a B.A. in English Literature from William Carey University, Hattiesburg, MS; a Master of Education degree in school administration from the University of Southern Mississippi, and the Ed.D. in Educational Leadership from Mississippi State University where he was a Phil Hardin Scholar. In 1967 with five years of classroom experience, he became principal of a new junior high school in Pascagoula, MS. After 22 years in Mississippi, he moved to North Carolina to become principal of Cary High School. In 1992, he had the opportunity to open his second new school, the first multi-track year round middle school in North Carolina. He retired from WCPSS in 2006 but has worked with school systems in some capacity each year since that time. At the conclusion of the 2016-17 school term he completed 54 years in public education as a teacher, principal, adjunct professor, district level administrator, consultant in North Carolina, South Carolina, and Mississippi, and twelve terms as an interim principal in Wake County Schools at all grade levels. The middle school calendar model he developed is still in use at this time. He met with many groups across the state to share the YR story. As Senior Director for the Office of Growth Management for nine years, he developed assignment plans for the district during one of the periods of greatest growth. He and his wife Karen are celebrating fifty-four years of marriage and currently have all four grandchildren in college.
Areas of service outside the classroom have include serving on diversity study teams, coach to beginning teachers, and consultant working with individuals to improve the quality of their teaching. Guiding teachers and assistant principals to the next level of leadership has been one of his passions.
---

Tom Benton
Tom Benton serves as Director of NELA Cohort V-DST and as an executive coach. His 40+ years in public education have focused on school level work. He was a high school social studies teacher for nine years and a middle and high school principal for 24 years. Since "retiring" in 2005, he has worked as a consultant for the state turnaround effort as a leadership facilitator/ turnaround coach to two high schools and three middle schools. He also worked as a leadership facilitator for NC New Schools by helping in the planning and opening of two Early Colleges and a New Tech high school. In addition he serves as the state coordinator for NCPAPA's Future Ready Leadership program which is a year long training program for Assistant Principals. He served as Chair on the Wake County Board of Education. He has provided training to various groups in implementing PLCs, use of data, classroom management, best practices for school administrators, time management, and other topics. He presently lives with his wife of 40+ years and a dog and a cat. His two daughters are pursuing careers as a high school media coordinator and practicing Psychologist. In his spare time, he renovates old houses and hangs out at Surf City.
---

Ken Branch
Dr. Branch earned his undergraduate degree in secondary education from the University of North Carolina at Chapel Hill. He earned both his master's in school administration and doctorate in educational leadership from North Carolina State University. He served as a teacher and assistant principal abroad and in four North Carolina school systems before becoming principal in the Wake County Public School System. During his 20-year tenure with Wake County, Dr. Branch served as an elementary and middle school principal. He opened Centennial Campus Middle School on the campus of NCSU in 2000 and actively participated in the opening of the William and Ida Friday Institute for Educational Innovation. In recognition of his work, he was honored in 2006 with the first Friday Medal. At the district level in Wake County, Dr. Branch served as the senior director of magnet schools and the senior director of middle schools. In 2011, he was invited to return to the principalship and to lead the restructuring of Brentwood Magnet Elementary School of Engineering. He was named the principal of year for Wake County in 2012. Dr. Branch has also served as adjunct professor in the College of Education at NCSU since 2006. Currently, Dr. Branch assists in training new administrators for the Wake County Public School System. He also serves as an interim administrator when needed.
---
Freda Cole
Freda Cole retired from the Wake County Public School System after a career that spanned 34 years. She earned her undergraduate degree at Winston-Salem State University and her Master's degree from North Carolina Central University. Ms. Cole started her educational path as an elementary classroom teacher. After eleven years as a classroom teacher she moved into school administration as an assistant principal, a position she held for 4 and a half years before becoming a principal for 18 years. Ms. Cole was a pioneer and advocate for year-round education. In fact, she taught at the first year-round school in the Wake County Public School System: Kingswood Year Round Elementary. She later became principal of the first multi-track year-round school in the system. During Ms. Cole's administrative years, she was the founding principal of two new elementary schools in Wake County. Ms. Cole served on numerous committees and task forces, such as the State Superintendent's Principal Advisory Council and treasurer of the NC Year-Round Education Association. Following her retirement, Ms. Cole served as an interim assistant principal as well as principal for Wake County Schools as needed. Ms. Cole passed away on April 18, 2022.
---

Dr. Thomas Houlihan
Dr. Tom Houlihan has been a coach with NELA from the beginning of the program.  He has previously served as a teacher, high school principal and superintendent in both Granville and Johnston counties.  In addition Tom served as Executive Director of the Council of Chief State School Officers in Washington, DC.  Recently Tom was elected to the Granville County Board of Education. Tom previously served as Senior Education Advisor to Governor James B. Hunt, Jr., Governor of North Carolina.  Dr. Houlihan is the first educator in history to hold Cabinet level status in a North Carolina Governor's administration. An author and frequent speaker/consultant, Dr. Houlihan was selected "Superintendent of the Year" in North Carolina and was one of four finalists for National "Superintendent of the Year."  He has also been honored by his alma maters, Indiana University and North Carolina State University, as a distinguished alumni award winner for contributions to education.
---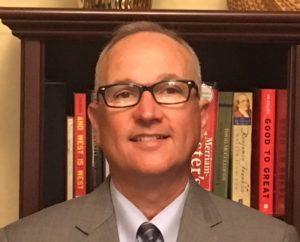 Dr. Jim Key
Dr. Jim Key has 35+ years experience in public education as a teacher, coach, principal and area superintendent for high schools. He spent his entire career in Durham Public Schools after graduating from UNC-Chapel Hill where he earned both his B.A. and M.S.A. degrees. He was honored as the Teacher of the Year for two different schools and as the North Carolina High School Wrestling Coach of the Year in 1994. Key served as a principal for fourteen years leading schools at the elementary, middle and high school levels. He is proud that ten of his former assistant principals went on to become principals in Wake, Durham, Chapel-Hill/Carrboro, Chatham and Granville counties and for his work with numerous principal interns from UNC-Chapel Hill, NC State University and NCCU. Key was recognized as the Durham Public Schools Principal of the Year in 2009. Key served as Durham Public Schools area superintendent for high schools from 2011-2014. Upon retirement, Key was awarded the Order of the Long Leaf Pine for his life-long dedication and commitment to North Carolina's students, teachers and schools. He currently serves on the board of directors for the DPS Foundation. Jim is married to Ruth, a retired high school media specialist, and the proud father of two married adult children and one beautiful grandchild. During his spare time he enjoys hiking with Ruth and their dog, Roman.
---

Dr. Andy Overstreet
Andy began at NC State in 2002 as Project Manager for the development of the Friday Institute at The College of Education. He also served as Visiting Professor in the department of Educational Leadership and Policy Studies. He was appointed to Director of Operations at The Friday Institute in 2005. Prior to joining NC State, Dr. Overstreet worked for 34 years in the public schools of Virginia and North Carolina as a teacher, principal and superintendent. He also lectured at UVA and UNC and is co-leader of The Innovation Leaders Academy at the Friday Institute.
---
Dr. John Parker
John Parker has worked in public education for 39 years, including 18 years as a high school mathematics teacher, 16 in various administrative jobs, and 5 as a program director and consultant for NC New Schools. For 33 of those 39 years, he worked in Northeastern NC, working as a teacher and administrator for 23 years in Northampton County and as Assistant Superintendent and Superintendent for 10 years in Roanoke Rapids. He received a B.S. in Mathematics from Guilford College in 1972, an M. Ed. in Mathematics Education from UNC-Greensboro in 1974, and an Ed.D. from East Carolina University in 2004. His doctoral dissertation focused on the relationship between teacher implementation of the National Mathematics Curriculum Standards and the influence of NC's state testing requirements. Working with educators to recognize and move beyond the negative effects of over-emphasis on standardized testing is an ongoing interest of Dr. Parker's. His positions on this issue have been featured in two books, Standardized Minds by Peter Saks and Electric Dreams by Caroline Kettlewell.
---

Dr. Joe Peel
Following his graduation from Davidson College, Joe Peel began his career as a German and Spanish teacher and football and wrestling coach at Myers Park High School in Charlotte. Seven years later he became assistant principal there and in 1980 became a junior high principal. After only one year in that position he was sent to Harding High as principal where he stayed for 4 years and then was sent back to Myers Park High as principal. Joe was named an area superintendent of 22 schools in 1988 and was the interim Deputy Superintendent in 1990-91. In July 1992 Joe was named superintendent of Elizabeth City Pasquotank Schools, a position he held until his retirement in June 2000. During his tenure as superintendent student test scores improved dramatically, the district was recognized not only for this achievement but also for its entreprenurialship by the governor and public confidence was restored in the public schools. The district was a statewide leader in the development of the ABCs Program and performance based assessment portfolios through the Outcome Based Education Initiative. Following his retirement Joe and his wife Carolyn moved to Raleigh where he started a leadership consulting business working with the five large districts in the Research Triangle Area. He provided training and development for teacher leaders, principals and worked with the district and schools to improve their strategic planning initiatives. This work was so successful that Joe has been frequently hired to consult with other states and large school districts who want to create leadership initiatives. In 2008 Joe retired again and they moved back to Elizabeth City. Since returning to the Northeast Joe has worked part time with the Department of Public Instruction as a District Transformation Coach and NC State University's NELA. Perhaps the most important thing to know about Dr. Peel is that he is a family man. Carolyn, his wife of 45 years, and he have raised two sons both of whom are married and are public school educators. They enjoy their six grandchildren, three of whom reside in Elizabeth City.
---

Dr. Tom Williams
Prior to founding Strategic Educational Alliances, Inc. in late 2007, Tom Williams served the public schools of North Carolina for thirty-two years. Most recently, he served as superintendent of the Granville County Schools from 2000 until his retirement on June 30, 2007. In the summer of 2010, he was appointed the Interim Chancellor of the North Carolina School of Science and Mathematics. He served over six years as the Executive Director for the North Carolina Business Committee for Education (NCBCE) under Governor James B. Hunt, Jr. from 1994 Carolina. Beginning as a teacher/coach in the Wake County Schools, he has been an elementary, middle, and high school principal in both Johnston and Granville Counties. From 1991-1994, he served as an assistant superintendent with the Johnston County Schools. After transferring from Boston College, Tom received his undergraduate degree in Elementary Education from Pembroke State University and his M.A.Ed., Ed.S., and Ed.D. in Educational Leadership from East Carolina University. He also had experience serving as an Executive on Loan at the Department of Public Instruction in the Principals Leadership Institute under the leadership of State Superintendent Craig Phillips. Dr. Williams was recognized by Governor James B. Hunt, Jr. with the state's highest honor, the "Order of the Long Leaf Pine" in 2000 as well as a Distinguished Service Award from the State Board of Education and Department of Public Instruction. He was inducted into the East Carolina University "Educators Hall of Fame" in 2002. In 2003, Tom was first recognized as a Rotary International Paul Harris Fellow by the Oxford Rotary Club and in 2007 received Rotary's second pinning as a Paul Harris Fellow for outstanding community service. In 2005 he was honored as the outstanding Alumni by the University of North Carolina-Pembroke. Tom and his wife of thirty-eight years, Lisa, are avid dog lovers and are the proud "parents' of a rescued Greyhound, Nija and a rescued Poodle, Homie.
---