Wallace Principal Preparation Redesign

North Carolina State University's principal preparation program redesign is rooted in the work begun by Dr. Bonnie Fusarelli and others in the Northeast Leadership Academy (NELA), an award-winning grant-funded, alternative licensure program for aspiring school leaders. The Wallace principal preparation programs are anchored in strong, authentic school-district collaborations and based on research-based best practices about what aspiring principals need to know and be able to do.
NC State University is partnering with three school districts: Wake County Public Schools (the largest school district in the state), Johnston County Schools (7 th largest), and a consortium of rural NELA districts (collectively, they represent the 4th largest school district of the state and contain large populations of traditionally under-served students). Wake and Johnston county cohorts are accepting applications for potential Fellows now.
Apply to Wake Principal Leadership Program
Apply to Johnston Principal Leadership Academy
The leadership academies have the support and active involvement of the State Superintendent of Public Instruction, SAS (a data analytics company), Best NC (the leading business coalition in NC), BB&T's corporate leadership training institute, and the General Administration of the UNC System (UNCGA), which oversees all university-based principal preparation in the state.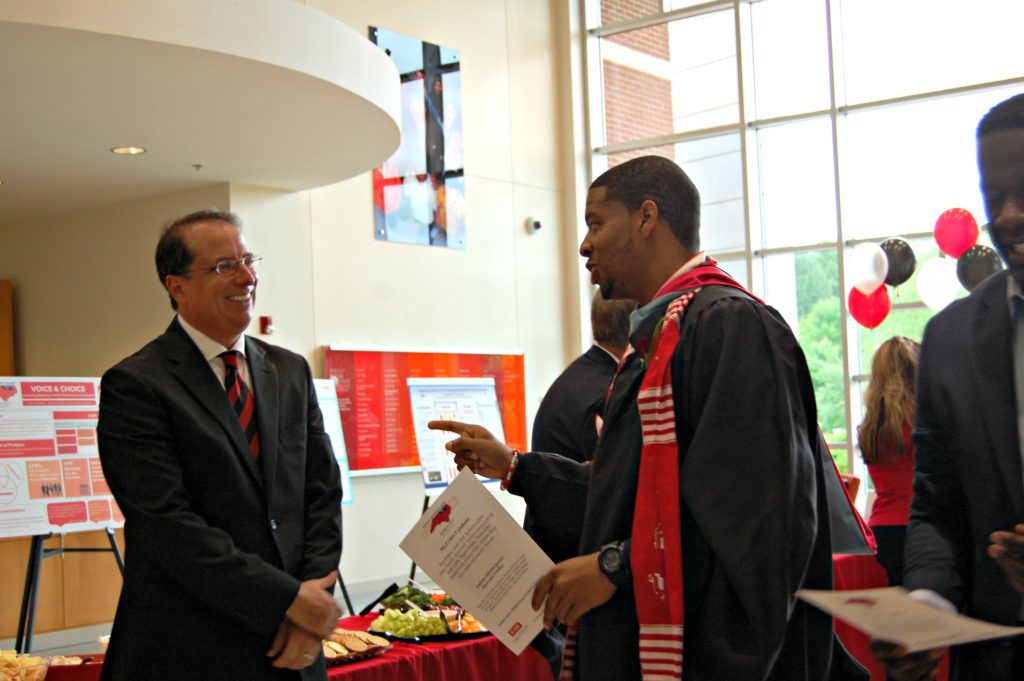 The program involves rigorous selection of participants, cross-training of faculty and district personnel in a series of specialized trainings (a train-the-trainers model), leadership for literacy and in a digital learning environment, learning rounds/site visits to exemplary schools, corporate leadership training and development, a full time, year-long principal residency, and principal mentors and executive coaches to provide early-career induction and support.
Additionally, key  stakeholders will also develop a leadership tracking system (LTS) that will be used to accurately evaluate the preparation of aspiring school leaders by tracking their performance as principals. UNCGA will use the LTS to more accurately evaluate the quality of principal preparation programs with a goal of disseminating best practices in leadership development throughout the system.