NCLA Executive Coaches
The Executive Coach provides support and assistance to entry-level school leaders. The Executive Coach will serve in a non-supervisory role as an external source of confidential expert support. Through this supportive and reflective approach, new school leaders will gain both authentic interpersonal and intrapersonal lessons of leadership. The Executive Coach will collaborate with the NCLA Leadership Team and Principal Mentors.
The Executive Coach will provide additional support and instruction to the Fellows that compliments and expands the Fellows' work with NCSU faculty and Principal Mentors. Coaches help the Fellows have an enhanced understanding of the role of effective leaders and further provide them with the skills, knowledge and understanding of how to be transformational school leaders. Fellows will learn new strategies for enriching leadership in their schools in ways that have an immediate impact on teaching practices and student learning.
The Role of the Executive Coach includes: 
Working with the novice leader to ensure a smooth transition
Assisting novice leader to target continued personal growth
Participating in joint observations of teaching and debrief with the Fellows on how they can improve
Conducting role-playing of crucial and critical conversations with Fellows to inform them of ways to ensure that students and teachers are meeting the highest of standards
Improving the Fellows' leadership ability by having them believe in themselves and develop the efficacy to find their own answers
Helping aspiring and novice leaders diagnose and solve the Problems of Practice themselves and thus build leadership capacity
The Expectations of the Executive Coach are:
Contacting the novice leader on a bi-weekly basis (virtual, Skype, email, phone, or in person)
Conducting a minimum of two extended site visits (face to face) per month to shadow the Fellows. At least one of these visits should include a joint observation of teaching and/or the post-observation conference
Assisting with challenges and problems the novice leader faces
Encouraging the novice leader to participate in the assistance network
Evaluating the Fellow's progress by completing a periodic report (click on the button below to access this report)
Participating in Coaches' Meetings (one per semester)
Providing feedback and advice to both the Fellow and their supervisor as appropriate
Assisting/Directing the fellows with creating the Personal Leadership Development Plan (PLDP) and directing the revision of the PLDP as needed and at least once per semester – may included goal setting and a coaching plan
Providing detailed evaluation of the Fellows' progress at the end of each semester
Monitoring weekly logs to ensure range of experiences and help prevent any potential problems
Informing the NCSU MSA Leadership Team of any potential problems as they arise
Providing feedback and advice to both the Fellow and the Principal Mentor as they experience the Distinguished Leaders in Practice (DLP) and other learning activities
Assisting Fellow with preparing for and obtaining job placement including mock interviews and review of resumes
The Executive Coaches' Report should be completed twice during the Principal Residency.
November through January – DUE February 2, 2018
February through April – DUE May 4, 2018
Executive Coaches Report
---
NCLA Executive Coaches 2017-2018
 Tom Benton
Tom Benton serves as Director of NELA Cohort V-DST and as an executive coach. His 40+ years in public education have focused on school level work. He was a high school social studies teacher for nine years and a middle and high school principal for 24 years. Since "retiring" in 2005, he has worked as a consultant for the state turnaround effort as a leadership facilitator/ turnaround coach to two high schools and three middle schools. He also worked as a leadership facilitator for NC New Schools by helping in the planning and opening of two Early Colleges and a New Tech high school.  In addition he serves as the state coordinator for NCPAPA's Future Ready Leadership program which is a year long training program for Assistant Principals. He served as Chair on the Wake County Board of Education. He has provided training to various groups in implementing PLCs, use of data, classroom management, best practices for school administrators, time management, and other topics. He presently lives with his wife of 40+ years and a dog and a cat. His two daughters are pursuing careers as a high school media coordinator and practicing Psychologist. In his spare time, he renovates old houses and hangs out at Surf City.
---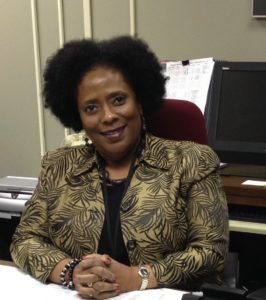 Freda Cole
Freda Cole retired from the Wake County Public School System after a career that spanned 34 years. She earned her undergraduate degree at Winston Salem State University and her Master's degree from North Carolina Central University. Ms. Cole started her educational path as an elementary classroom teacher. After eleven years as a classroom teacher she moved into school administration as an assistant principal, a position she held for 4 and a half years before becoming a principal for 18 years. Ms. Cole was a pioneer and advocate for year-round education. In fact, she taught at the first year-round school in the Wake County Public School System; KIngswood Year Round Elementary. She later became principal of the first multi-track year-round school in the system. During Ms. Cole's administrative years, she was the founding principal of two new elementary schools in Wake County. Ms. Cole has served on numerous committees and tasks forces, such as the State Superintendent's Principal Advisory Council and treasure of the NC Year-Round Education Association. Since retiring, Ms. Cole has served as an interim assistant principal as well as, principal for Wake County Schools when needed.
---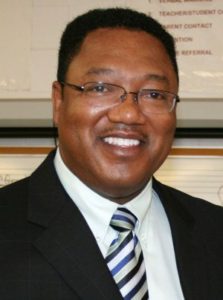 Dr. Carl Harris
Carl E. Harris, Ed.D. as a leader of an urban school district, caught the attention of U.S. Education Department for his bold decisions to create small innovative high schools and his ability to garner business and community support for schools. Carl was named Deputy Assistant Secretary of Education, a position responsible for Pre-K-12 initiatives and State Technical Assistance.




---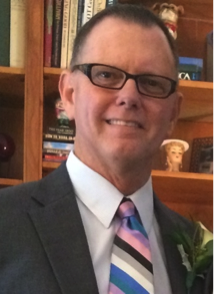 Windell Harris
Windell H. Harris, Jr. has been an educator for more than 37 years. Mr. Harris earned a bachelor's degree in Elementary Education from James Madison University in Harrisonburg, Virginia and a Masters of School Administration from East Carolina University in Greenville, North Carolina. He was an elementary teacher for nineteen years and received Teacher of the Year during his tenure at Cooper's Elementary in Nash County. He began his career in administration at W.L. Greene Middle School in Nashville, NC. He had the privilege of opening a new school, Winstead Avenue Elementary, in Rocky Mount, NC, which was unique because it offered parents a choice of either a traditional or a year-round calendar concurrently. He served as an administrator in Nash-Rocky Mount Public Schools for five years before moving to Wake County. In the Wake County Public School System, Mr. Harris was the assistant principal at Middle Creek Elementary for three years. While at Middle Creek, he attended the Principal's Executive Program in Chapel Hill, NC. In 2005, he was appointed as the principal of Holly Springs Elementary and served for 10 years before retiring in 2015. Under Mr. Harris' guidance, the school transitioned from a traditional to a multi-track, year-round calendar. During this time, Holly Springs Elementary grew to be the largest elementary school in the state with over 1,300 students. Mr. Harris was on various WCPSS committees such as Principal/Assistant Principal of the Year and Teacher of the Year. Since retiring, he has served in three interim administration positions in the WCPSS. During his free time, he enjoys traveling, especially to the beach and the mountains, and spending time with his friends and family. He has two children and two grandchildren.
---

Dr. Tom Houlihan
Tom Houlihan, Ed.D. has been a coach with NELA from the beginning of the program.  He has previously served as a teacher, high school principal and superintendent in both Granville and Johnston counties.  In addition Tom served as Executive Director of the Council of Chief State School Officers in Washington, DC.  Recently Tom was elected to the Granville County Board of Education.
Tom previously served as Senior Education Advisor to Governor James B. Hunt, Jr., Governor of North Carolina.  Dr. Houlihan is the first educator in history to hold Cabinet level status in a North Carolina Governor's administration. An author and frequent speaker/consultant, Dr. Houlihan was selected "Superintendent of the Year" in North Carolina and was one of four finalists for National "Superintendent of the Year."  He has also been honored by his alma maters, Indiana University and North Carolina State University, as a distinguished alumni award winner for contributions to education.
---

Clint Johnson
Clint Johnson served students for thirty-three years in public education in North Carolina. During that time he taught middle school language arts/social studies, taught at Barton College as an adjunct professor, and served as principal of elementary, middle, and high schools for twenty-seven years. During Clint's tenure as principal at East Wake Middle he was awarded the Order of the Long Leaf Pine, and as principal at Fike Sr. High School in Wilson he was named Wilson County Principal of the Year. After "retiring" from the principalship he served as a Leadership Coach with NC New Schools in schools from Cape Hatteras to Murphy for nine years, and most recently took on a year-long high school interim principalship. Clint received a bachelor's degree in history from NC State and both master's and EdS degrees from East Carolina University. He is an avid golfer and he and his family enjoy waking up to the roar of the ocean at their home in Pine Knoll Shores.
---

Dr. Henry Johnson
Henry Johnson, Ed.D. is a Senior Consultant with Learning Froward, which was formally the National Staff Development Council. Prior to his current position, he was a senior advisor on B&D Consulting's education team. He offers innovative approaches and strategies to help educational systems achieve and sustain improvements in student and school performances. Henry also has expertise in No Child Left Behind, teacher quality and other growing education issues. Before joining B&D Consulting, Henry was U.S. Assistant Secretary of Education for Elementary and Secondary Education after being nominated by President Bush and confirmed by the U.S. Senate. He has developed a wealth of experiences from more than 30 years of service as a classroom teacher, local administrator, state superintendent of education and national assistant secretary of education. Henry also served as State Superintendent of Education in Mississippi and Associate State Superintendent for the North Carolina Department of Public Instruction. Dr. Johnson is a member of the Southern Regional Education Board (SREB) where he has served as a member of their Executive Board of Directors. SREB is a leader in education and economic development for the South. Johnson also serves on various other boards and commissions. Just prior to joining the North Carolina Department of Public Instruction in 1992, he served as Assistant Superintendent for Curriculum and Instruction for Johnston County Schools. In his 30 plus years of experience as a professional educator, Johnson served as Assistant Superintendent of Schools for the Pleasantville Public Schools in Pleasantville, New Jersey, where he established their Education Foundation. He was a public school teacher for seven years, a principal for three years, and the middle school director for two years for the Wake County Schools in North Carolina. For five years, he worked as Director of Policy Development and Research for the North Carolina School Boards Association. In the mid-1970's, he worked with the Department of Public Instruction as coordinator of staff development and as a consultant on programs for academically gifted students. Dr. Johnson is married and has two sons and a daughter.
---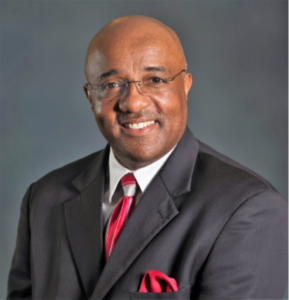 Dr. Marvin "Steve" McCoy
Dr. Marvin S. McCoy is a native Virginian and retired US Army Officer. He has a BA in Business Administration from Methodist University and a MSA in School Administration from Fayetteville State University where he also completed his Educational Doctoral degree. Dr. McCoy served in the North Carolina school system as a JROTC Senior Army Instructor, a middle grades math teacher, an Assistant Principal, Principal and an Assistant Superintendent for Human Resources. He is a K-12 educational consultant, author of the book "Teaching Is Not Just What You See.", A Customer Retention Trainer, Workforce Synergy Specialist, and Motivational Speaker. Currently, he is an adjunct professor at the University of Mount Olive. His philosophy on teaching and leadership is: "I see teaching as a twofold opportunity; first, to help lead students in the direction of their chosen vocation, with the proper leadership and guidance; secondly, to make deposits in today's students and future leaders that will pay lifetime dividends to them and society."
---

Marguerite Peebles
Marguerite D. Peebles has over thirty years of service as an educator, working at the state, local and national levels. Her most recent experience was with the U.S. Department of Education, where she served as a Project Manager for two projects, traveling to various states across the country providing training, monitoring Federal Programs, facilitating statewide contractual obligation meetings, developing strategic plans for school improvement, and reviewing Performance Work Statements. For over ten years, she was employed by the North Carolina Department of Education in various capacities. As a State Assistance Team Leader, she traveled to low-performing schools throughout the state developing strategies for moving schools forward. As Section Chief, she was responsible for Safe Schools and Instructional Support, which included: Safe and Drug Free Schools and Communities (Title IV, Part A), 21st Century Community Learning Center (Title IV, Part B) and numerous state initiatives such as, Alternative Learning Programs (ALPs), safe schools planning, character education, and required statewide reports. Prior to joining the Department of Education, she served as a principal, assistant principal, co-principal and counselor in the Chapel Hill and Durham School Systems. After her retirement, she was selected by North Carolina Central University's Criminal Justice Department to lead a Governor's Crime Commission Grant Project, collaborating with school systems and meeting with superintendents across the state addressing issues related to criminal justice, at-risk populations, dropout prevention, disproportionate minority contact (DMC), as well as other relevant topics.   Marguerite Peebles earned her undergraduate degree from North Carolina Central University, her graduate degree from Syracuse, University, completed her principal's certification at the University of North Carolina at Chapel Hill, and attended Vanderbilt's Principal's Institute. Mrs. Peebles is a recipient of North Carolina's Order of the Long Leaf Pine.
---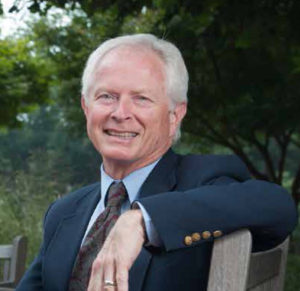 Dr. Mike Ward
Mike Ward. Ed.D. is an educational leader with over 37 years of public education service. He is president of The MEWs Educational Consulting, Inc. and serves as a consultant to state and local education leaders on matters related to leadership, school improvement, strategic planning, and assessment. From 1997 to 2004, Mike served two terms as State Superintendent of Public Instruction of North Carolina. Dr. Ward is past President of the Council of Chief State School Officers, whose members include state superintendents and education commissioners from across the country. He is also a past member of the National Assessment Governing Board, which oversees the administration of the National Assessment of Education Progress. His past experience includes service as a local superintendent of schools. He has also been a teacher, coach, and high school principal. Mike is a past recipient of North Carolina's Superintendent of the Year award. A three-time graduate of North Carolina State University, he received the University's Distinguished Alumnus Award. As a faculty member in the Department of Educational Leadership at The University of Southern Mississippi, he received the university's Hero of Katrina Award and the College of Education and Psychology's Excellence in Teaching Award. Mike is an active volunteer. He volunteers in the international relief work of Stop Hunger Now and is engaged in community development in South Sudan. He serves on the Advisory Board of the College of Education at North Carolina State University and on the board of the North Carolina Foundation for Public School Children.
---

Dr. Cathy Williams
Dr. Cathy Williams was born and raised in Chicago, Illinois. She began her teaching career in North Carolina in 1990. She retired in 2014 after spending nine years as a classroom teacher, three years as a Central Office administrator, and twelve years as a school administrator. Currently, she is employed as an interim school administrator throughout the Wake County Public School System. She is also an adjunct professor in the North Carolina State University's Northeast Leadership Academy, teaching classes on leadership and school culture. Dr. Williams earned her Master's Degree in 2002 and her Ed.D. in 2011, both in school leadership, from North Carolina State University. She is the mother of four adult daughters and has six grandchildren.