---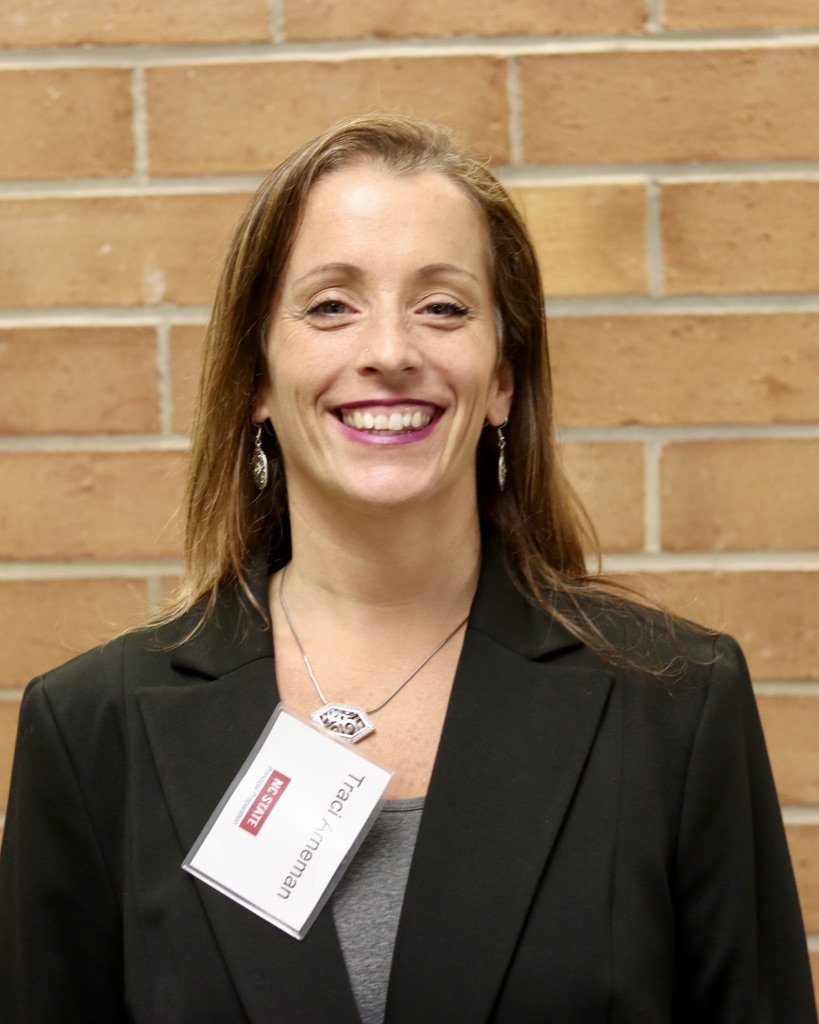 Traci Arnemann
Traci Arnemann earned a bachelor degree in Elementary Education with a concentration in Early Childhood Education from the State University of New York at Oneonta in 2000. Additionally, she earned a master's degree in Special Education from Dowling College in 2004. Traci's career as an educator spans 15 years spent in three different states: New York, Florida, and North Carolina. She has taught middle grades Mathematics, PE, and Science, as well as elementary grades five, three, and one. Traci can be reached at trarnema@ncsu.edu.



---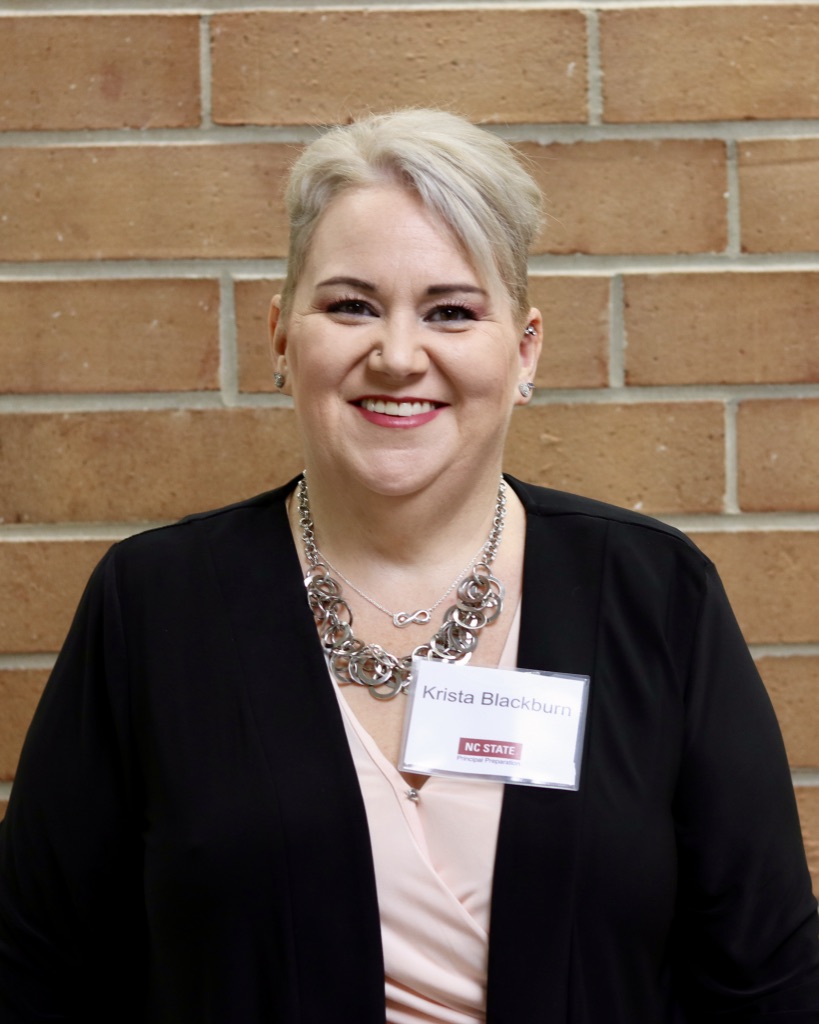 Krista Blackburn
Krista Blackburn graduated with a Bachelor of Music in Education from Wright State University in Dayton, Ohio. She has taught elementary music, high school choir, and has since received additional certifications in Elementary Education, and Middle Grades Math. She has served on her previous school's School Improvement Team, been the PBIS Team Chair at her current school, as well as serving as a team leader, Math Department Chair and a member of the Leadership, Equity and Intervention Teams. Krista most recently served as a sixth grade math teacher at East Cary Middle School. Krista can be reached at ksblackb@ncsu.edu.


---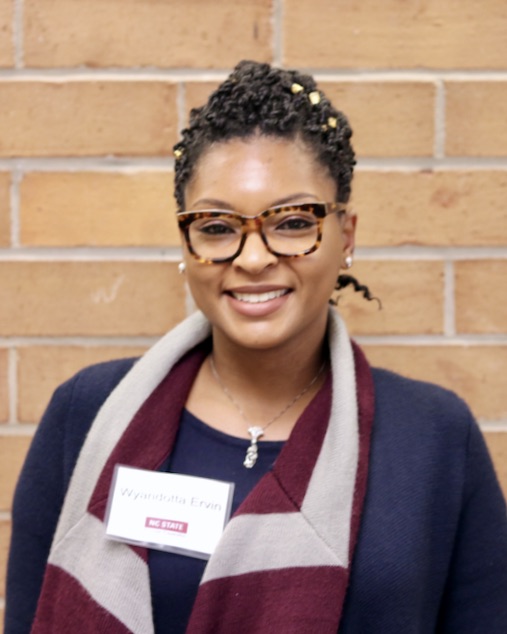 Wyandotta Ervin
Wyandotta Ervin earned her undergraduate degree in English and Secondary Education from Chicago State University and a master's degree in School Counseling from Governors State University. She served 10 years as a High School English Teacher in her hometown of Chicago. She maintained leadership roles such as English Department Chair and Junior Grade Level Lead. As a result of her commitment to student equity, she partnered with community stakeholders in Chicago to create a restorative justice program. She was nominated for Teacher of the Year in 2019. She currently serves as an English Teacher, Intervention Specialist, Digital Portfolio Team Lead, and Mentor Teacher in Wake County. Wyandotta can be reached at wervin@ncsu.edu.


---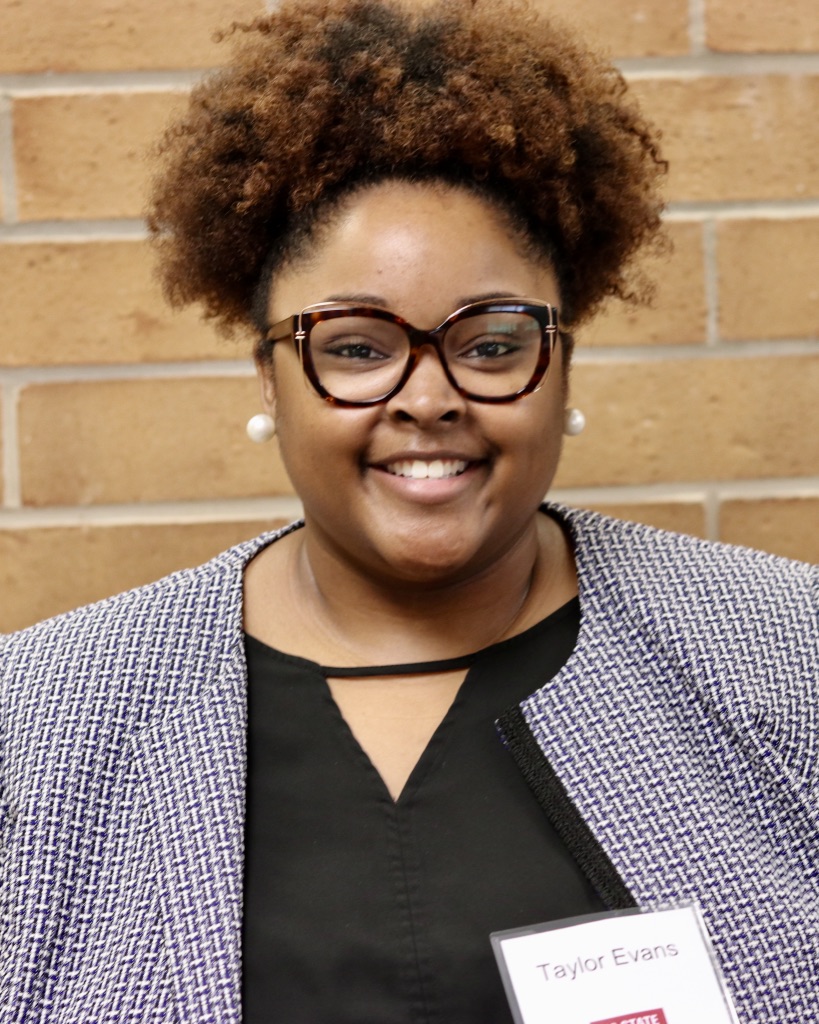 Taylor Evans
Taylor Evans earned a Bachelor of Science in Special Education with honors from Winston-Salem State University. She served as a Resource and Occupational Course of Study Teacher as well as the Junior Varsity Women's Volleyball Head Coach at Parkland Magnet High School in Winston-Salem, NC. She currently serves as the Lead Behavior Support Teacher at Enloe Magnet High School in Raleigh, NC. She is also a Professional Development Facilitator and a member of the school's Equity Committee, Discipline Committee, and School Improvement Team. Taylor can be reached at tnevans4@ncsu.edu.


---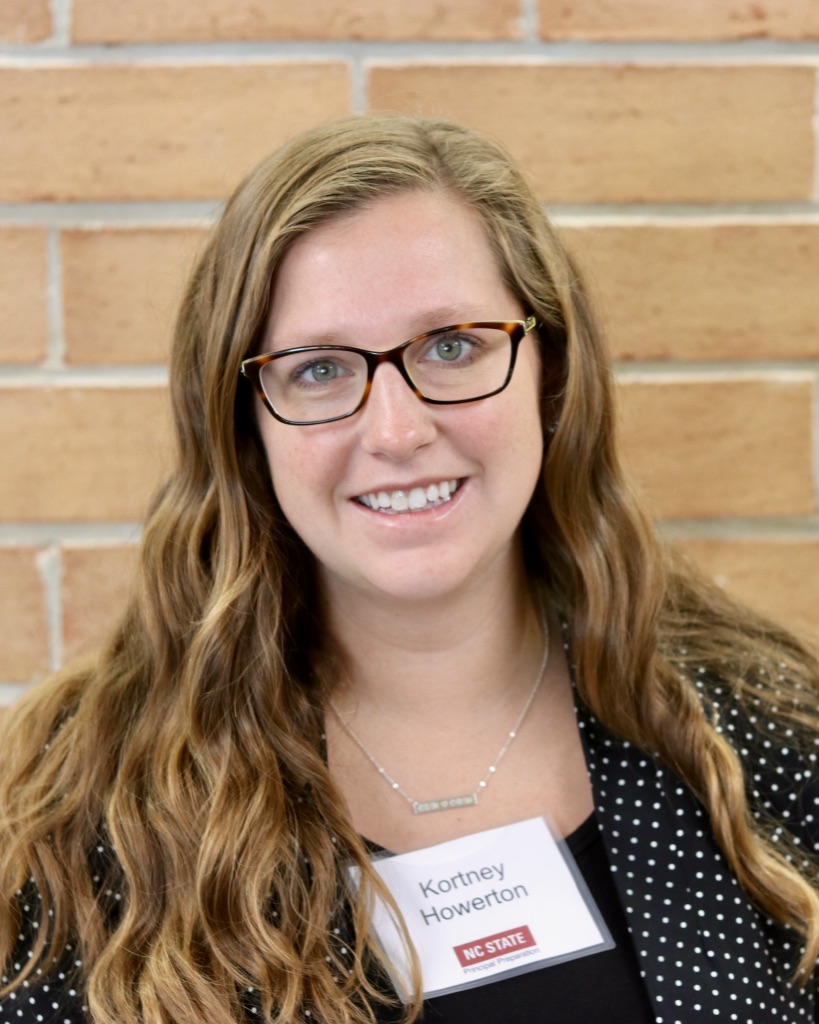 Kortney Howerton
Kortney Howerton earned an undergraduate degree in Early Childhood Education and a master's degree in Curriculum and Instruction from Penn State University. She began her career at Pearsontown Elementary in Durham County as a third-grade teacher. During her time in Durham County, Kortney was a part of Pearsontown's school leadership team. After three years in that position, Kortney became a first-grade teacher in Wake County at Brier Creek Elementary. Kortney has served as Grade Chair Leader and is a member of the Curriculum Instruction team at Brier Creek. Kortney can be reached at kbhowert@ncsu.edu.


---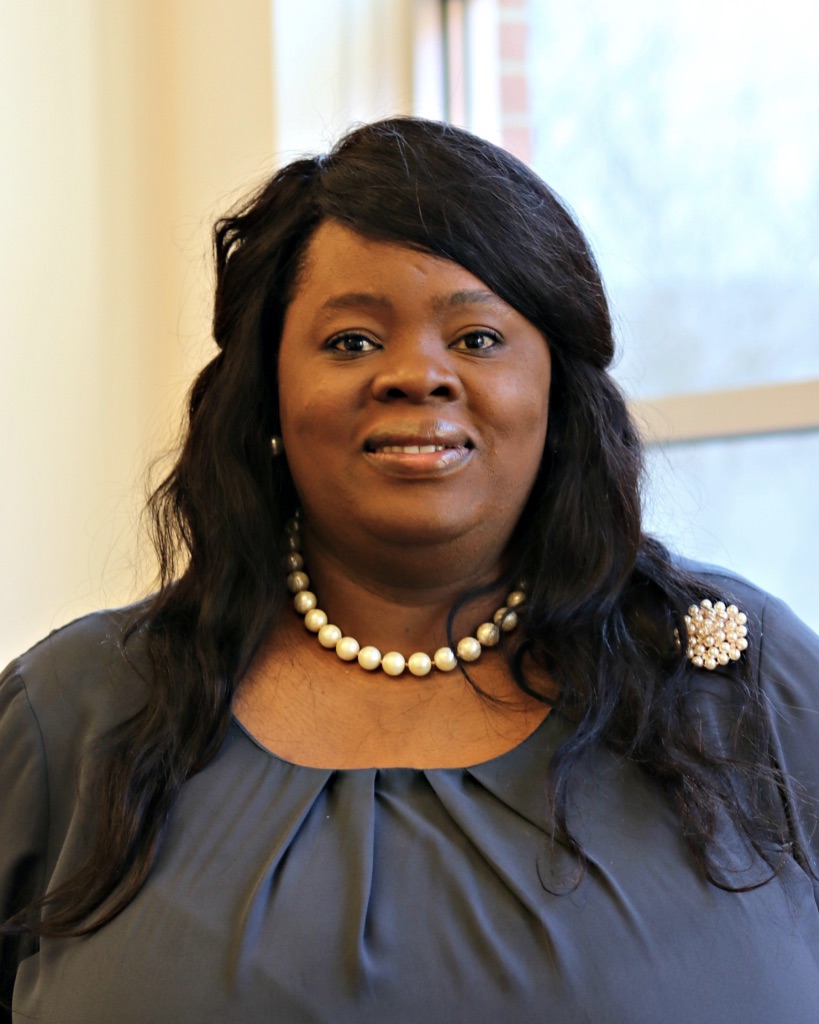 Sonya Meeks
Sonya Meeks earned a Bachelor of Science degree in Accounting from Winston Salem State University. She earned National Board Certification in 2010. She has served as a member of the School Improvement team. She now serves as Career and Technical Education Department Chair. She is actively involved in extracurricular activities including Student Government Association and Prom Committee and serves as a mentor teacher. Sonya can be reached at sdmeeks@ncsu.edu.




---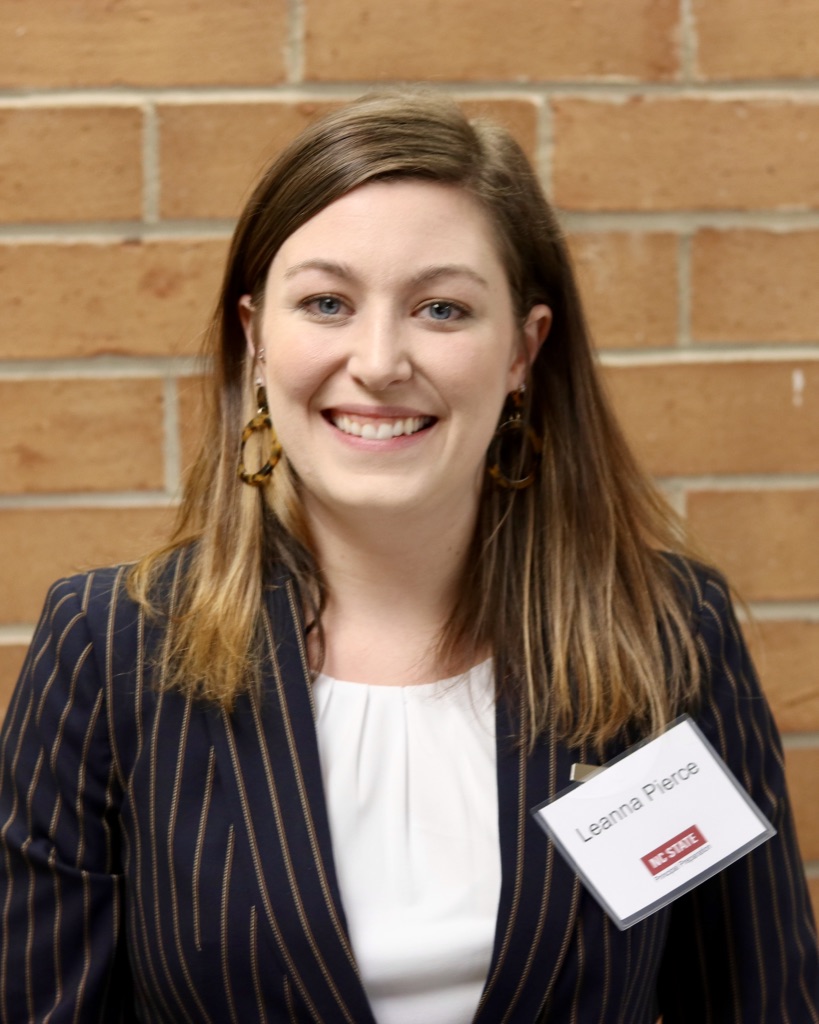 Leanna Pierce
Leanna Pierce earned her undergraduate degree in Middle Grades Education – Math and Science from the University of North Carolina at Greensboro. After earning her degree, she began teaching in Virginia at Christiansburg Middle School. Leanna has been developing students' love for learning by using project-based learning, interactive notebooks, and is passionate about using technology whenever possible. She has been the chair of the MathCounts Club, American Sign Language Club, LEGO Club and a Theatre Club Director, as well as coached Track and Field for three years. She is currently a sixth grade math teacher at Carroll Magnet Middle School. Leanna can be reached at lpierce@ncsu.edu.


---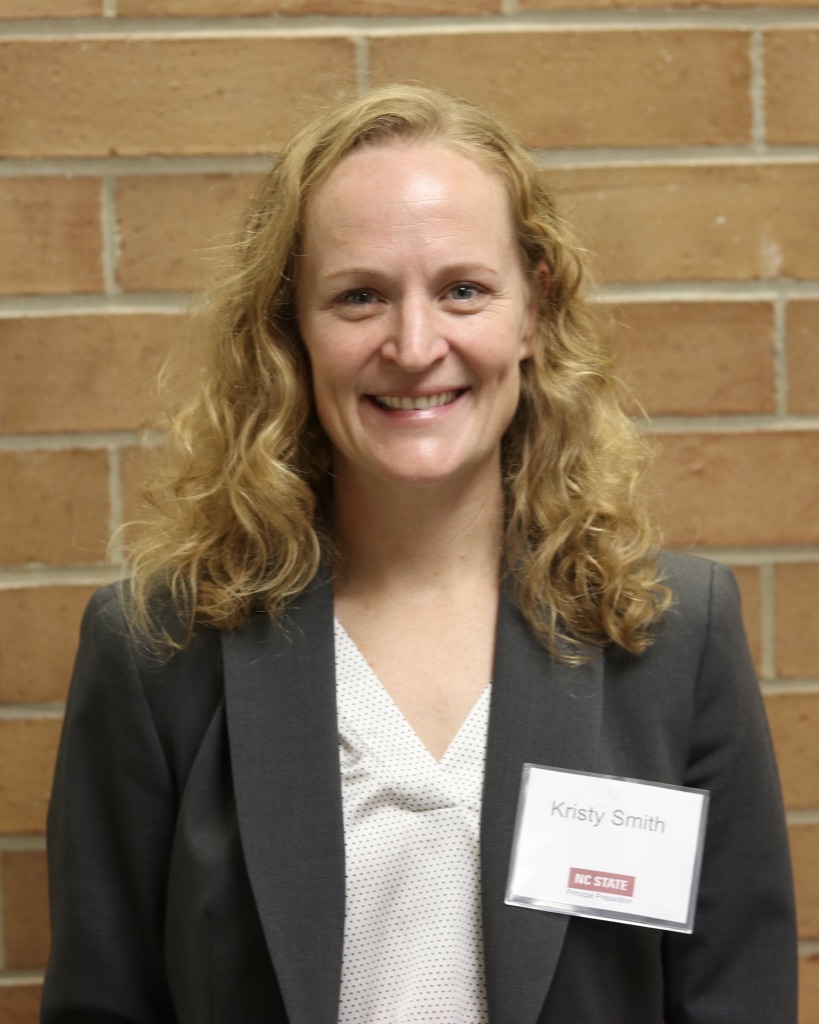 Kristy Smith
Kristy Smith earned a bachelor's degree in Biology from Denison University and holds a master's degree in Curriculum and Instruction from Ashland University. She is in her 12th year as a teacher in the Wake County Public School System, teaching at both Holly Ridge Middle School and Holly Springs High School. She is certified in the subject areas of Math and Science and currently teaches Biology at Holly Springs High. She has held leadership positions throughout her teaching career, including roles as her Professional Learning Team Leader, Intervention & Continuous Improvement Team, and Hospitality Committee Leader. Kristy has coached girls' basketball and girls' tennis. Additionally, she was recognized with the "Character Award" at Holly Ridge Middle for her integrity and dedication to students. Kristy can be reached at kmsmit42@ncsu.edu.

---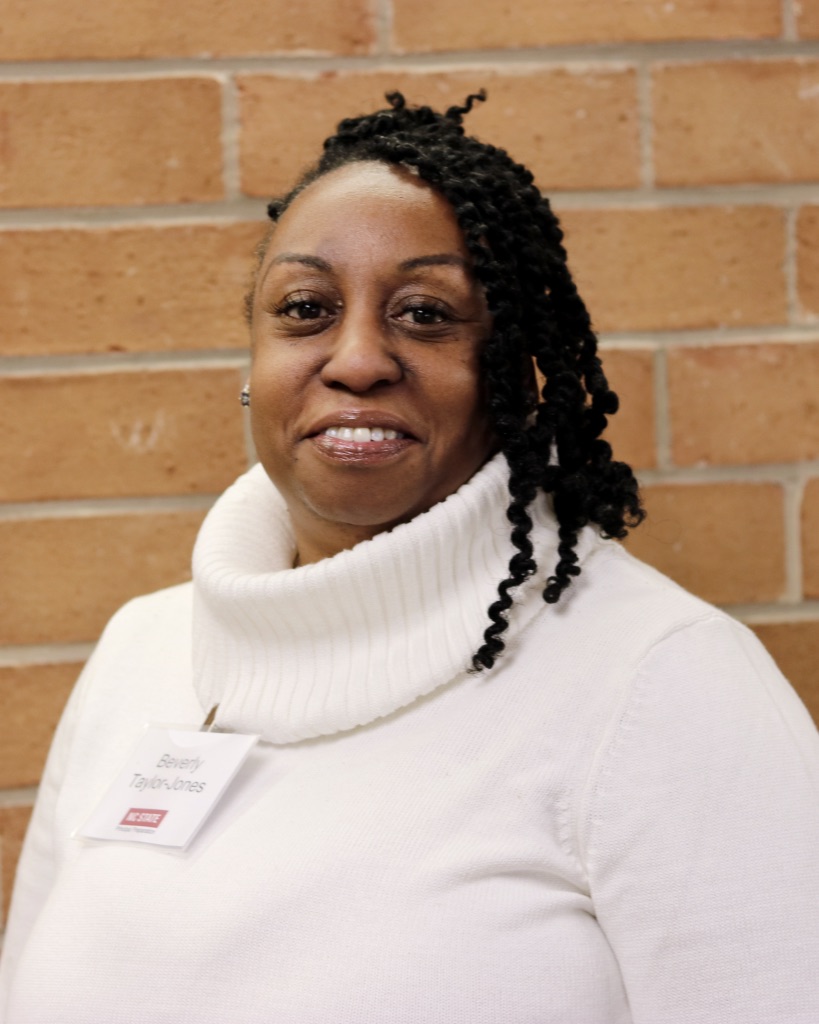 Beverly Taylor-Jones
Beverly Taylor-Jones received her Bachelor of Arts in Communications at the City University of New York at Brooklyn College and a Master in Curriculum and Instruction at Concordia University in Portland, Oregon. Since 2006, Beverly has been an Exceptional Education teacher and Program Facilitator responsible for the teaching and learning of exceptional education students in Chapel Hill-Carrboro City and Wake County Schools. Her background and focus on teacher collaboration has led to a number of volunteer opportunities and leadership roles in public schools and the community. She is currently a CCR teacher at East Wake Middle School. Beverly can be reached at btaylor5@ncsu.edu.


---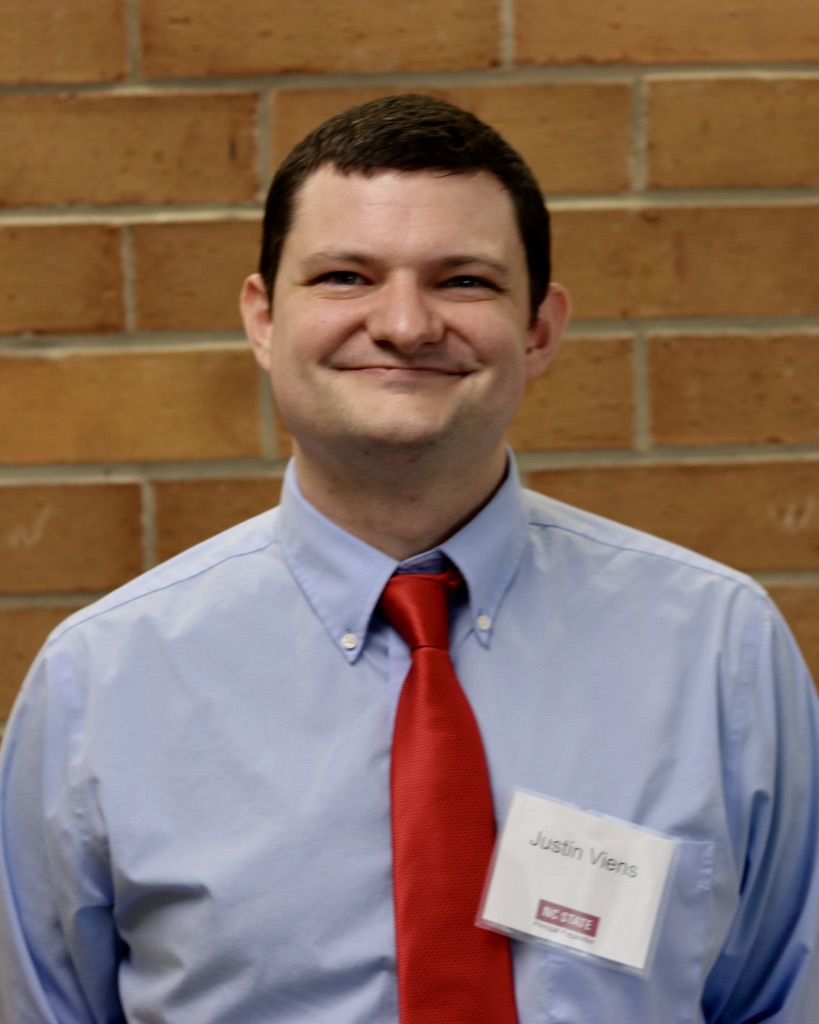 Justin Viens
Justin Viens earned his Bachelor of Science and Master of Arts in International Relations from Appalachian State University. Following graduation, Justin began teaching ESL in South Korea for four years. Following his return to the US, he became a Lateral Entry teacher through NC State University. Justin was recognized as Teacher of the Year in 2018 from Fuquay-Varina Middle School, where he has taught Social Studies since 2014. He has collaborated with Wake County 4-H to develop student leadership opportunities within his school. Justin can be reached at jviens@ncsu.edu.



---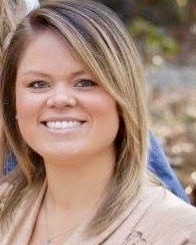 Randi Woodruff
Randi Woodruff earned a bachelor degree in Elementary Education from Elon University as a NC Teaching Fellow. She then went to University of North Carolina at Chapel Hill to obtain a master's degree in K-12 Literacy. Her National Board certification area is a Generalist in Early Childhood. In her 15th year of teaching, she has been a mentor and member of several school and county committees and teams. She is currently at Brier Creek Elementary School in Wake County teaching fourth-grade as the grade level chair. She also serves as the Curriculum and Instruction chair for the school, MTSS representative, School Improvement Team member, Equity Team Chair, and participant in Wake County's Equity and the Brain cohort for Culturally Responsive Teaching. Randi can be reached at rmwoodru@ncsu.edu.