DST Professional Development
Interested in participating in NELA-District and School Transformation Professional Development?
NCSU's Educational Leadership Academies are now offering continuing professional development events for current School Improvement Grants (SIG) or SIG-Eligible Principals through a series of specialized trainings and gatherings.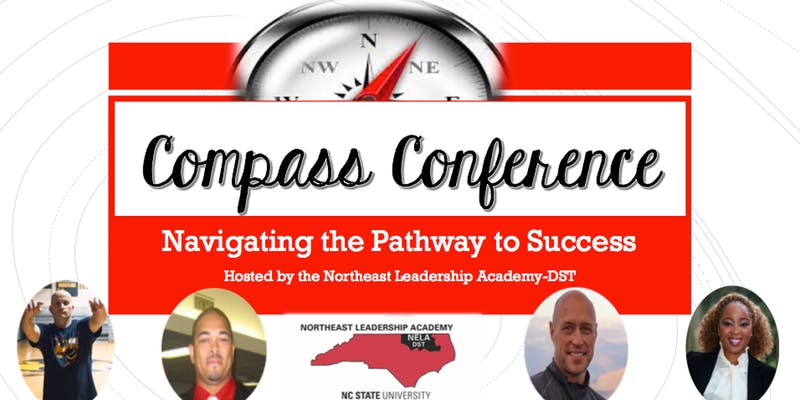 We would like to invite you to a dynamic professional development opportunity created with you in mind. The Compass Conference is an event you do not want to miss. This interactive experience will challenge you to unleash the possibilities and help you navigate your way to success. It will be an engaging, transformative opportunity that will allow you to consider innovative strategies to address current education challenges as a school leader. It is hosted by the Northeast Leadership Academy-DST grant at no cost to the participant.
We will host amazing thought partners on Monday, July 30th to create an environment where participants can learn and thrive. Feel free to share this opportunity with any school leader that may benefit from this opportunity especially SIG principals. Registration is open today and will close on June 20th. Click here to learn more and register!  Early registration is encouraged because spaces will fill quickly. Let's learn together!