---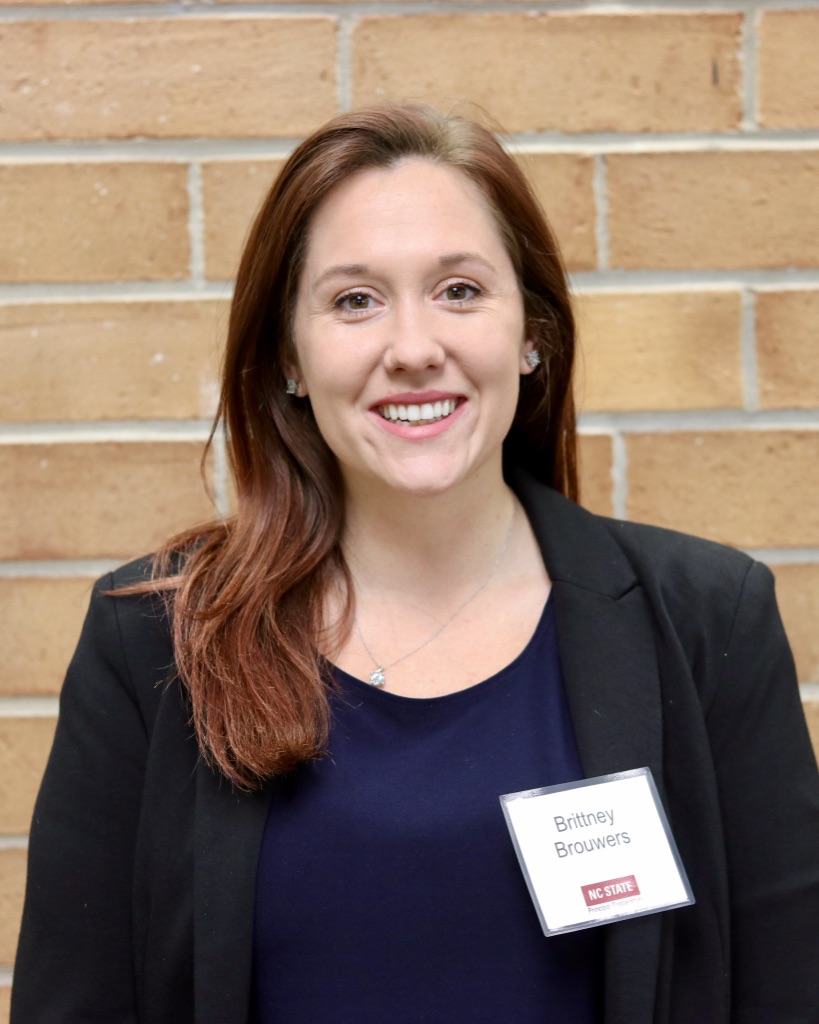 Brittney Mary Brouwers
Edgecombe County
Brittney Mary Brouwers earned an undergraduate degree in Child and Adolescent Studies with a medal in Community Engagement from California State University Fullerton. In 2015 she began teaching third grade at Nashville Elementary where she was awarded Beginning Teacher of the Year. She taught fourth and fifth grades as an Extended Impact Teacher at Coker-Wimberly Elementary. She was recognized as a Teacher with Value-Added score in the top 25 percent statewide for three consecutive years before transitioning to her current role as Multi-Classroom Leader. In this role she is serving teachers and stakeholders in third, fourth and fifth grade. She is a Teach for America Alumna and acting support staff member. Brittney Mary can be reached at bmbrouwe@ncsu.edu.
---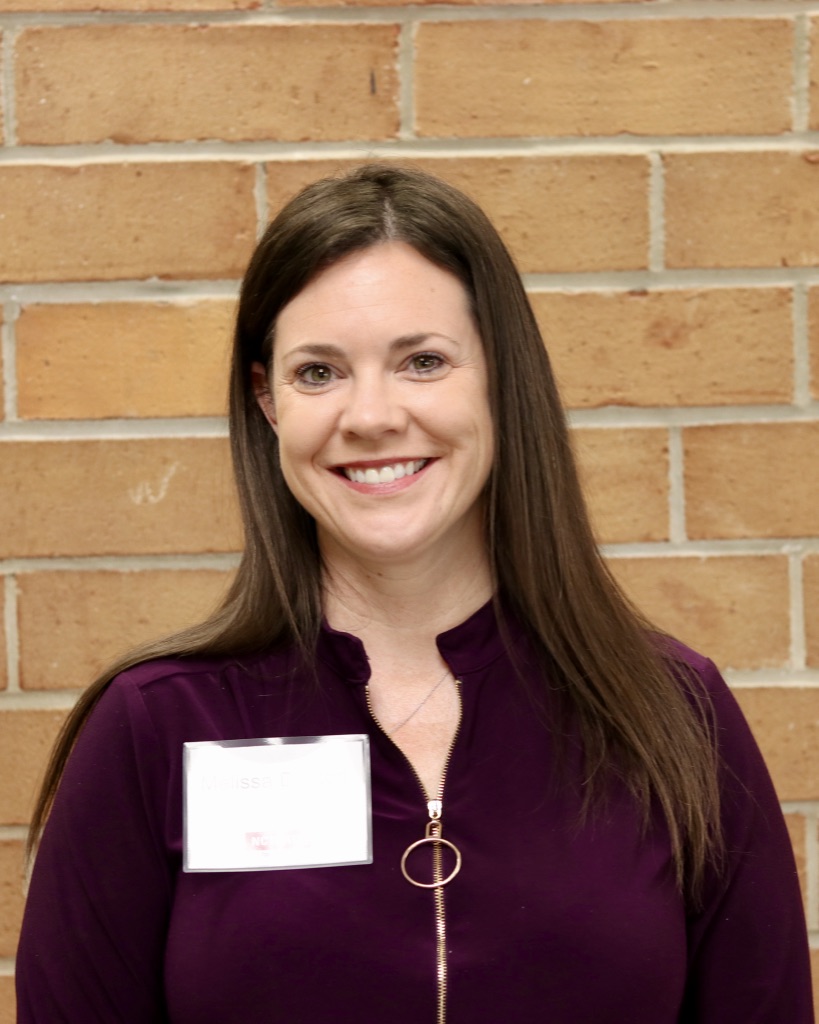 Melissa Denton
Nash County
Melissa Denton graduated with a Communications degree from Mount Olive College and was a four-year collegiate athlete. She began her career as a sports editor with Cox Communications in Williamston, NC. Her passion for working with youth and the families in the community grew, and in 2006 she shifted her career path to the educational sector. Since her decision to enter the classroom, Melissa has impacted numerous of families within the Southern Nash High School district, and those families have become a treasured part of her story. As a lateral entry English teacher, Melissa has taught students in grades 9-12 on all academic levels. She was the head coach of the junior varsity softball team and assistant coach for the varsity team during her first 10 years. She has served on the Leadership Team (secretary), Curriculum and Instruction committee, and the Climate committee (chair). Currently, she is the Key Club advisor, a PTO member, an active member of PBIS, the Climate committee, and the Graduation Speech committee. Melissa's passion for leadership and education are evident as she works part-time as a teacher with NRMPS's Evening Academy providing educational and behavioral interventions for students, and in her spare time, she serves as the First Vice President of the Beta Theta chapter of Delta Kappa Gamma, a professional honor society of key women educators worldwide. Melissa can be reached at madenton@ncsu.edu.

---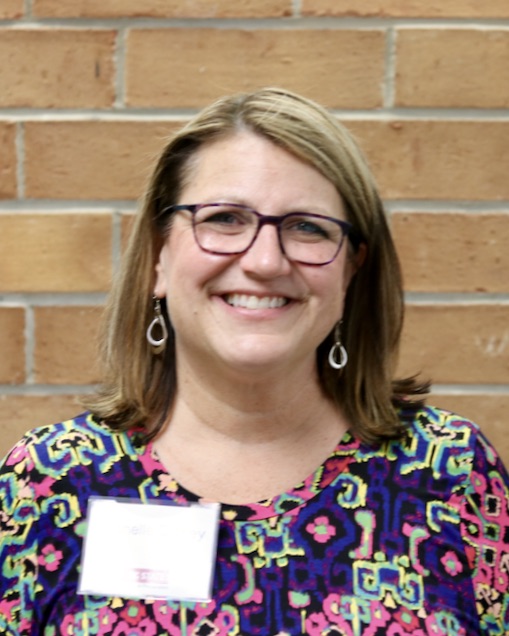 Michelle Disney
Johnston County
Michelle Disney earned a bachelor degree in Business Administration from NC Wesleyan College in 2000. She worked for Caterpillar, Inc in Human Resources for 10 years where she earned her Six Sigma Black Belt (a lean manufacturing and process improvement initiative). She was certified as a Black Belt in 2008 for saving the company over a quarter of a million dollars through project completions. In 2011 she then earned her master's degree in Teaching from NC State University. Michelle's teaching career began at Glendale-Kenly Elementary, where she has taught third grade for two years, fourth grade for four years and Kindergarten for two years. Michelle was Glendale-Kenly's First Year Teacher of the Year in 2012, and a "Flame For Learning" Johnston County Finalist in 2014, 2015 and 2017. She is currently serving as an Instructional Coach and Interventionist at GKE as well as the Mentor/Coordinator for Beginning Teachers. Michelle can be reached at mrdisney@ncsu.edu.
---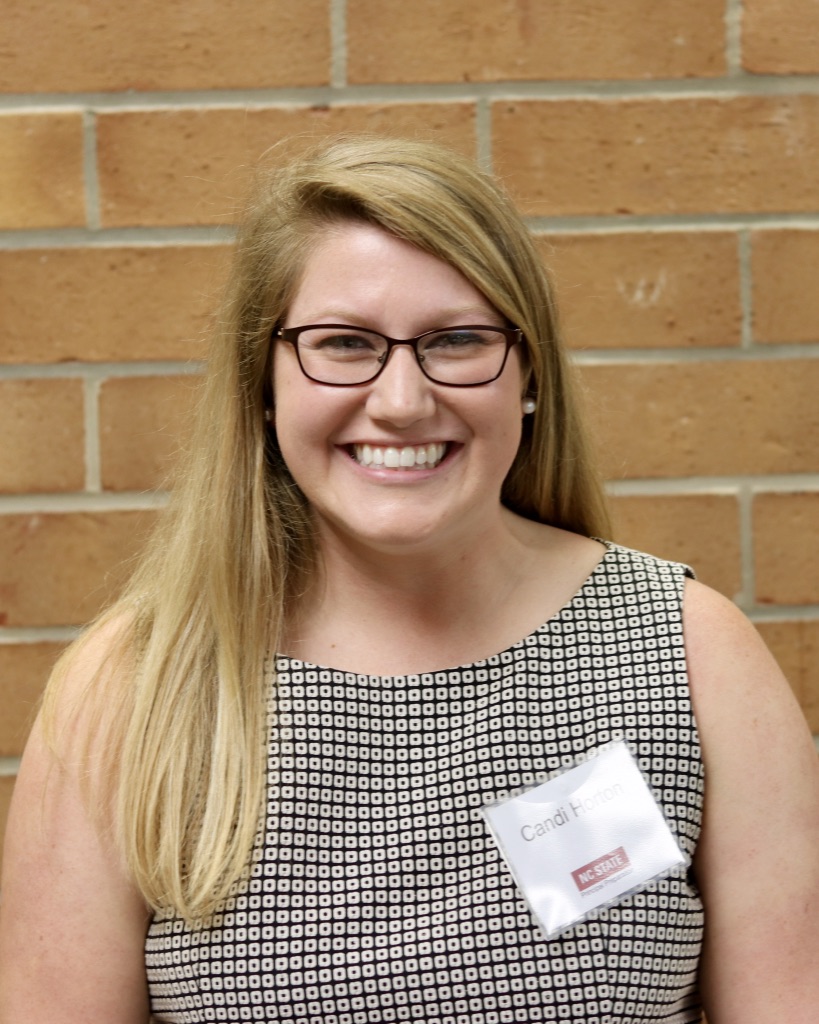 Candi Horton
Roanoke Rapids Graded School District
Candi Horton earned her Bachelor of Science degree in Elementary Education from NC State University in 2010. Upon graduating, she taught four years in fourth grade at Willis Hare Elementary School in Northampton County. During those years, she served as Co-Chair of the School Improvement Team and was a member of The Quality Review Assurance Team. In 2014, Candi joined the staff of Manning Elementary School in Roanoke Rapids as a fifth grade teacher. Since her time at Manning, she has served as grade chair, participated in Teacher Leaders professional development, completed Mentor Training, and hosted several student teachers. Recently, Candi was recognized at the NC Math Conference as one of their Outstanding Elementary Math Teachers for the 2018-2019 school year. Candi can be reached at clallen2@ncsu.edu.
---
Heather Karns
Roanoke Rapids Graded School District
Heather Karns earned her Bachelor of Science in Education from the State University of New York at Fredonia and then earned a Master of Science in Education from Buffalo State College. She taught sixth grade and third grade in the parochial school system in Orchard Park, NY before moving to NC. Heather taught fourth grade at Belmont Elementary School in the Roanoke Rapids Graded School District. She has served as Grade Level PLC Chair, School Improvement Team member and Chair, Technology Facilitator, and is now an Instructional Coach at Belmont Elementary School. Heather can be reached at hmkarns@ncsu.edu.
---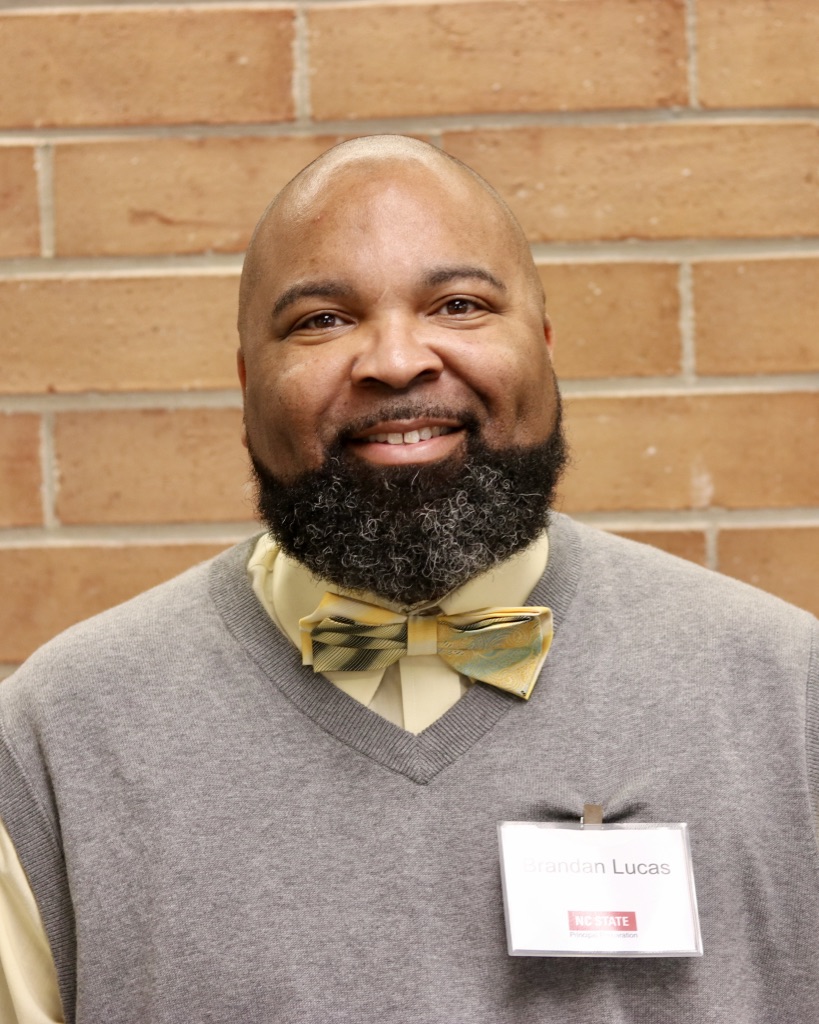 Brandan Lucas
Nash County
Brandan Lucas graduated from Southwestern College in Kansas with a Bachelor of Arts in Pastoral Studies. He also earned a Master of Divinity degree from Shaw University Divinity School. He received his teacher certification in Special Education (General Curriculum K-12) through East Carolina's NC Teach program. Brandan has served in many roles in the Nash Rocky Mount school district. In addition to teaching in an Extend I classroom (grades 9-12), he was a member of the Curriculum Design Team where he helped create curriculum maps and pacing guides. Brandan has also co-taught high school English classes at Nash Central High School. In addition to teaching, he has served as a member of the School Improvement Team and as co-chair of the EC Department. Brandan can be reached at belucas3@ncsu.edu.
---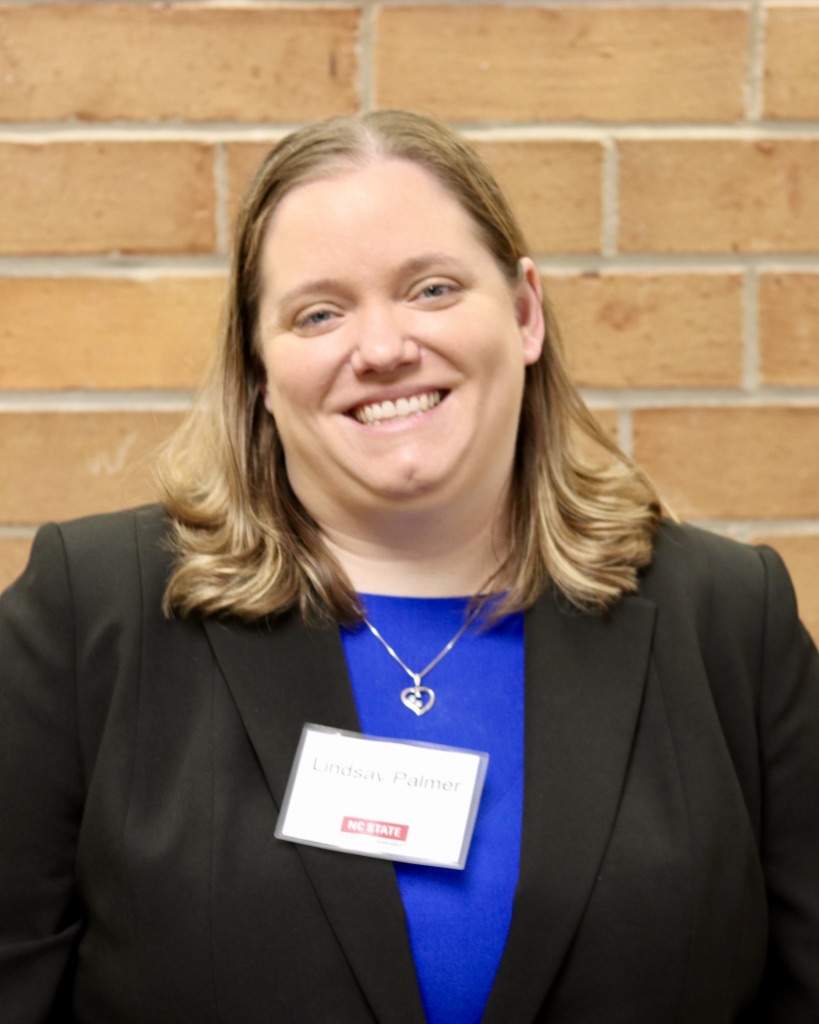 Lindsay Palmer
Edgecombe County
Lindsay Palmer earned a Bachelor of Science degree in Elementary Education from Central Michigan University and a Master of Arts in Reading Curriculum and Instruction from University of Phoenix. She began her career as a fifth-grade teacher at W.A. Pattillo School. Lindsay has taught all 15 years in Edgecombe County at both W. A. Pattillo and Martin Millennium Academy. She has been recognized twice as Teacher of the Year. Lindsay serves as the chair for the School Improvement Team and is a sponsor for her school's Junior Beta Club. The past two years, she has been a Multi-Classroom Leader (MCL) for 3-5 grade ELA teachers. Lindsay can be reached at lmpalme3@ncsu.edu.
---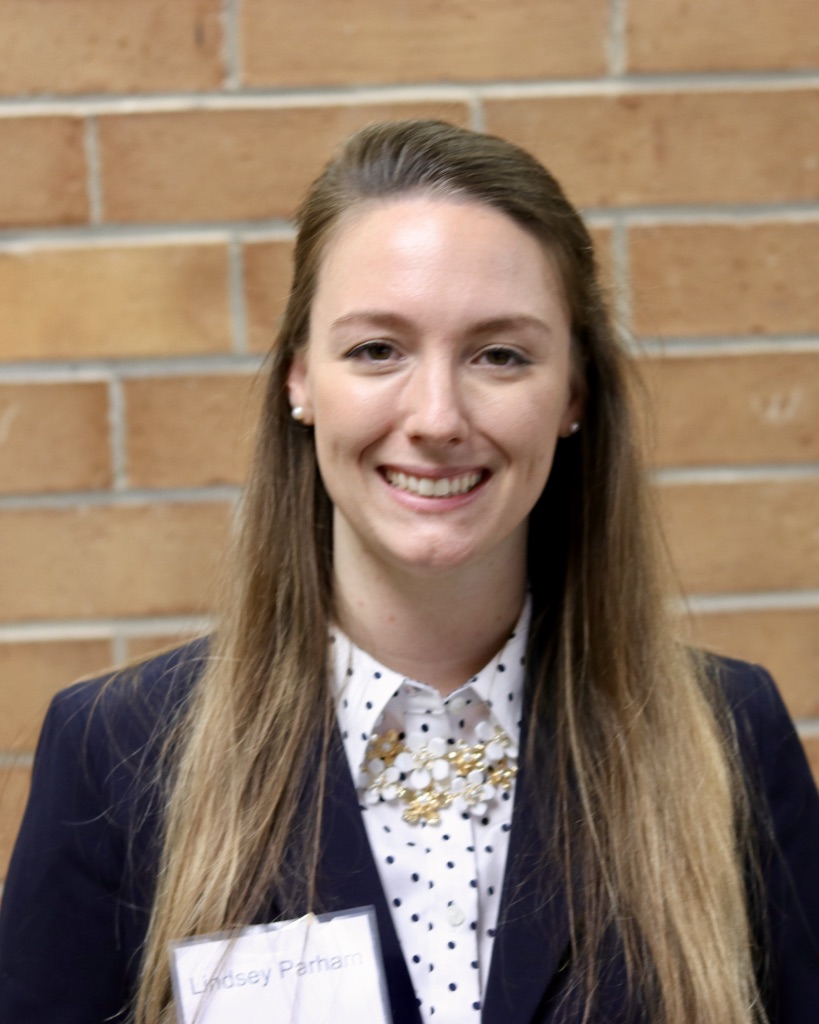 Lindsey Parham
Nash County
Lindsey Parham received her Bachelor of Arts in Psychology with a concentration in child development from Meredith College in Raleigh, NC. She then attended Liberty University in Lynchburg, VA and earned a Master of Arts in Human Service: Marriage and Family Therapy. She gained her K-6 teaching license through the completion of courses at East Carolina University and NC Wesleyan College. Lindsey created a character education curriculum for K-12 students at a local charter school for three years. She has participated, implemented, and led professional developments on CHAMPS, Teach Like a Champion, NWEA, and more. From the years 2015-2020, Lindsey has taught Reading, Math, and Social Studies for 5th Grade in the Nash-Rocky Mount area. She was voted Teacher of the Year at her current school for the 2019-2020 school year. Lindsey can be reached at ljparham@ncsu.edu.
---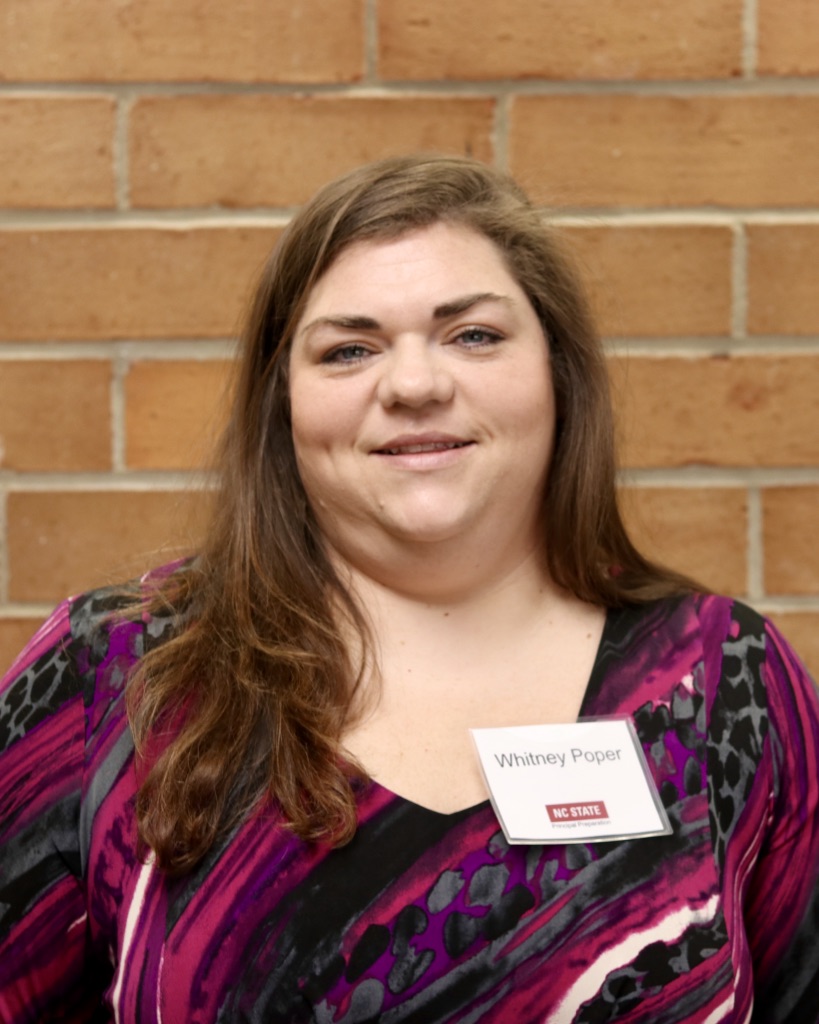 Whitney Poper
Sampson County
Whitney Poper earned a Bachelor of Science degree in Mathematics from Meredith College as a NC Teaching Fellow. She earned her National Board Certification in 2010 and renewed her certification in 2019. Whitney taught Geometry at Southeast Raleigh Magnet High School from 2005-2012 before moving to Sampson County. While in Sampson County, she taught Math 1, Pre-Calculus, and AP Calculus at Midway High School where she was the Math Department chair. She currently serves as a High School Instructional Coach at all four traditional high schools and the Early College. Whitney can be reached at wclamm@ncsu.edu.
---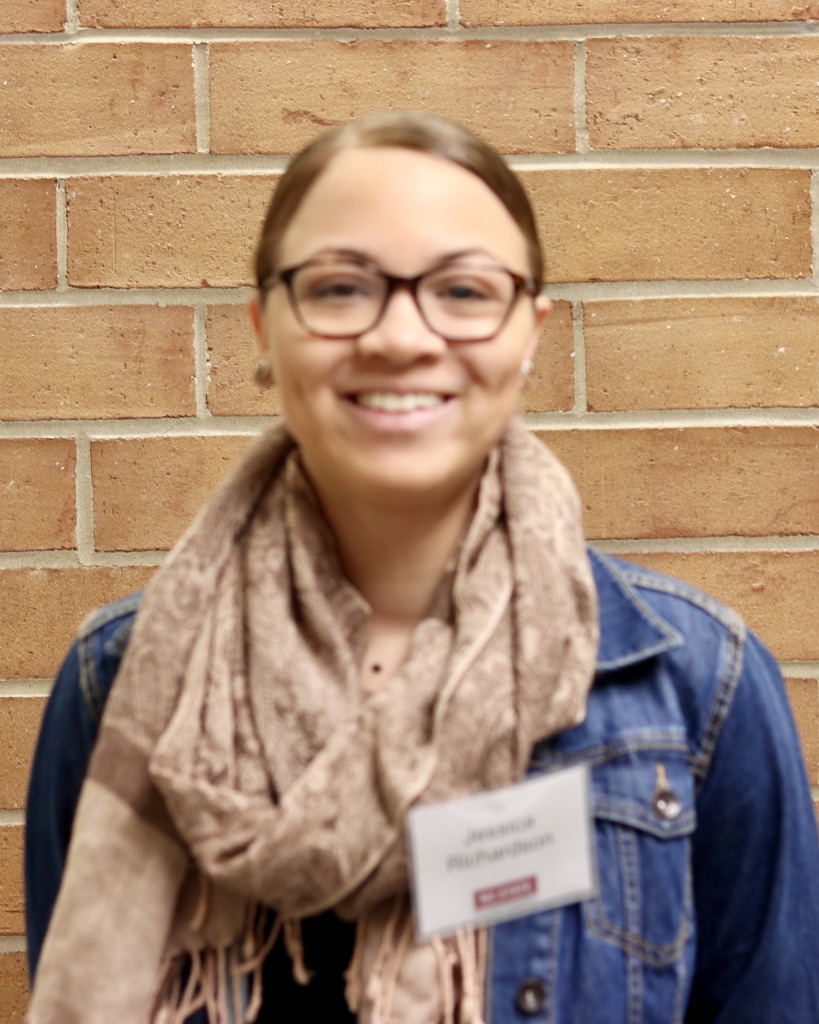 Jessica Richardson
Nash County
Jessica Richardson earned a Bachelor of Science in Secondary Science Education with a concentration in Biology at NC State University as a NC Teaching Fellow. She taught Earth and Environmental, Biology, and Physical Science at Corinth Holders High School in Johnston County. Currently, she teaches Honors Biology at Nash-Rocky Mount Early College High School where she serves as Science Department Head, Peer Instructional Rounds Lead, Beginning Teacher Mentor, and is the upcoming School Improvement Team co-chair for next school year. Jessica was recognized as Beginning Teacher of the Year for Corinth Holders High School (2015-2016). She also has the prestigious honor of being recognized as High School Teacher of the Year for the 2019-2020 school year for Nash-Rocky Mount Public Schools. Jessica can be reached at jlanstea@ncsu.edu.
---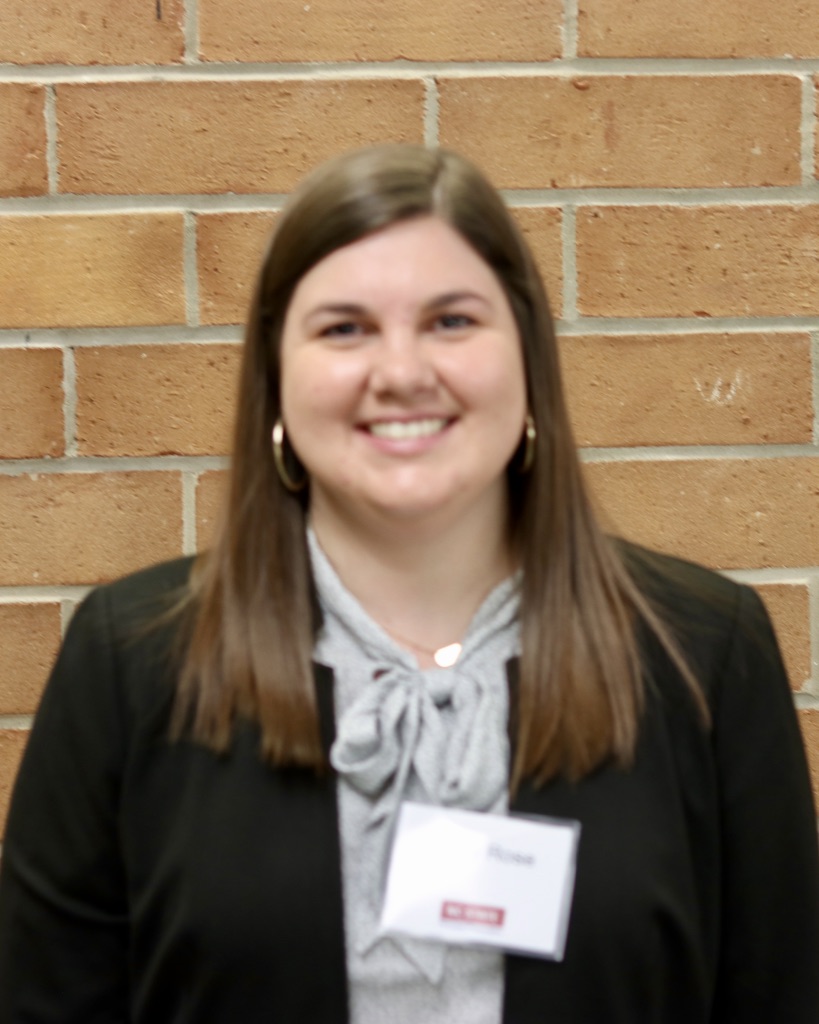 Emily Rose
Johnston County
Emily Rose earned a Bachelor of Science degree in Child Development and a K-6 license from Meredith College. She has served as a fourth grade teacher since beginning her career at West Smithfield Elementary in Smithfield, NC. During the 2018-2019 school year, she was chosen to represent her school as the Leading with the Heart recipient. She is currently serving as her school's School Improvement Team Chair. Along with SIT chair, she holds the positions of Grade Level Chair and Mentor to beginning teachers. Emily has been a part of implementing AVID (Advancement Via Individual Determination) in her elementary school by attending the AVID Summer Institute and assisting with professional development for her colleagues. Emily can be reached at elrose@ncsu.edu.
---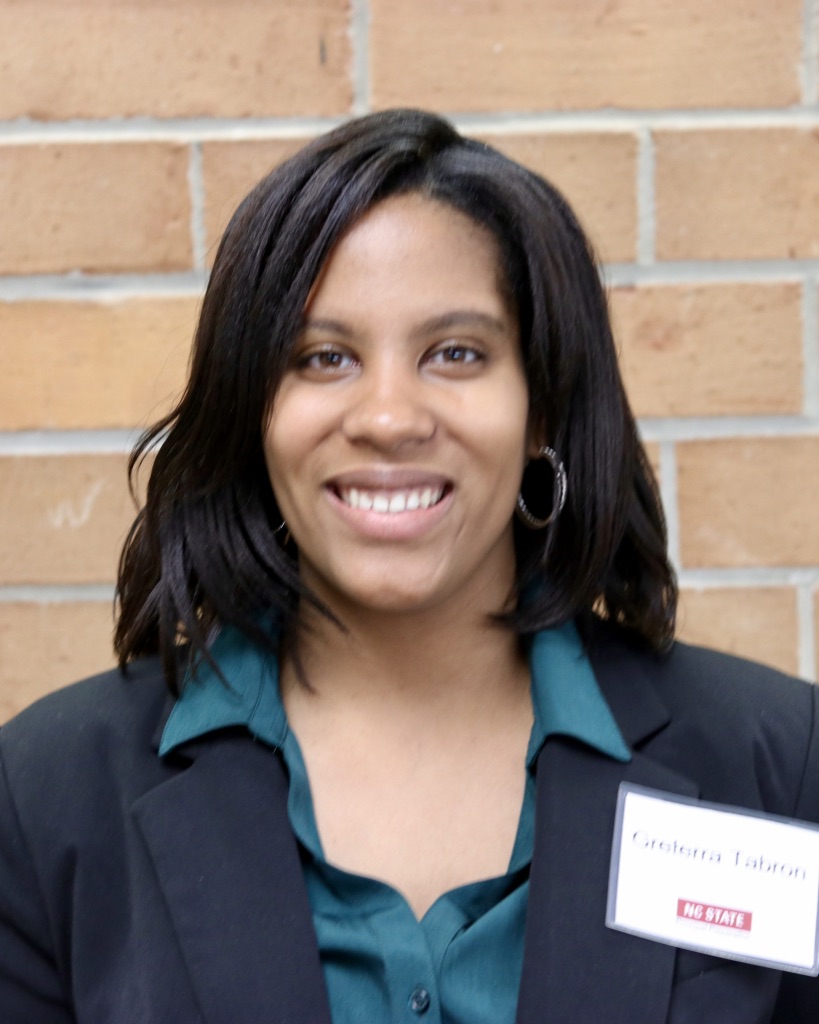 Greterra Tabron
Nash County
Greterra Tabron earned a Bachelor of Science in elementary education from East Carolina University. She is a third grade teacher at Englewood Elementary School in Nash-Rocky Mount Public Schools. In 2020, she received an award for the Top 25% of EVAAS growth for Reading within the district in addition to an award for demonstrating the 25% of EVAAS growth within the state for Reading. Greterra is currently the co-chair for the Parental Involvement and Engagement Committee and she will serve as Leadership Chair for third grade at Englewood Elementary in the 2020-2021 school year. Greterra can be reached at gtabron@ncsu.edu.
---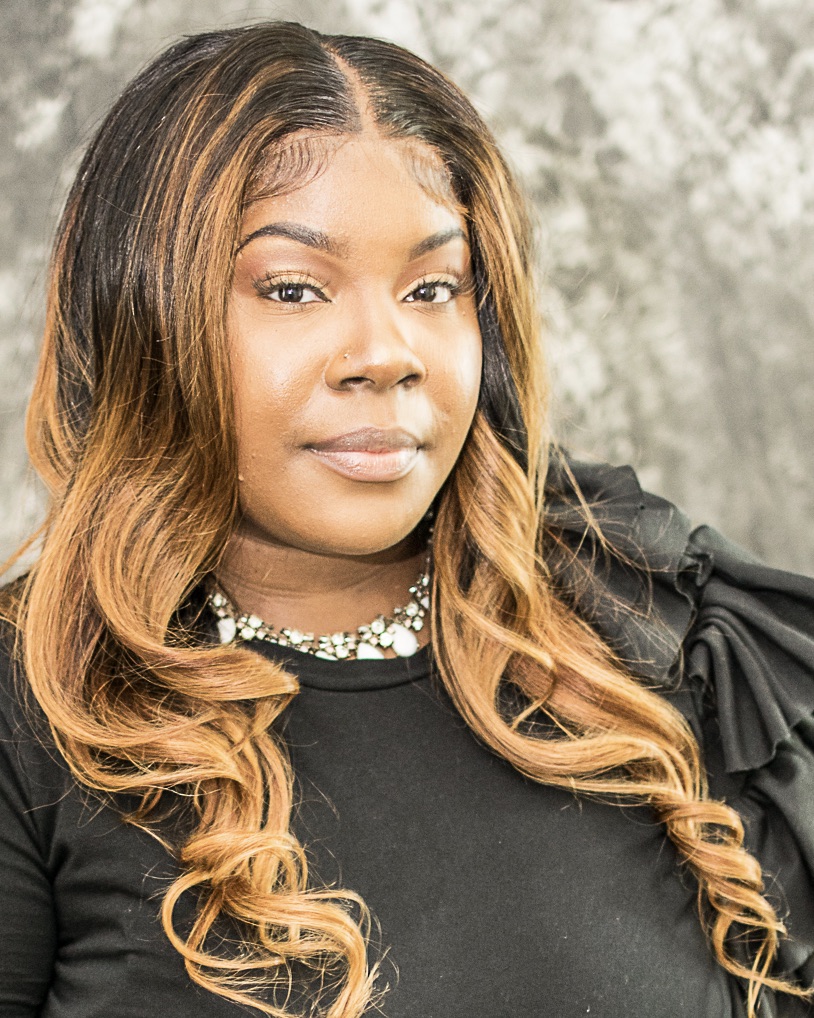 Sardavia Williams
Johnston County
Sardavia Williams earned a Bachelor of Science in Business Administration – Social Entrepreneurship from the University of North Carolina at Greensboro where she graduated Magna Cum Laude. While attending UNCG, she was a member of Beta Gamma Sigma Honor Society, performing in the top 10% of her junior class. During her undergraduate years, Sardavia spent time advising, tutoring, and mentoring middle school students with Empowering Youth through Education Program, as well as her peers as a Student Success Assistant with the University's special support TRIO program. In 2012, Sardavia joined Teach for America in Eastern NC where she served as a 6th-8th grade math teacher, and in her second year she served as a Math 1 teacher. In this second year, she led in her district with 98% proficiency on the EOC. Sardavia has also taught math intervention, and served as a Dean of Culture, Dean of Students and Math Curriculum, and Manager of Teacher Leadership Development within a public school, charter school, and as a TFA staff member. Sardavia can be reached at swilli35@ncsu.edu.