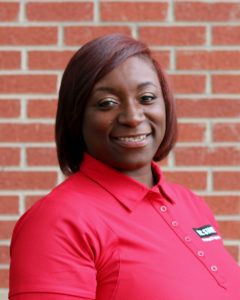 Donisha Barnes earned a degree in Elementary Education from Johnson C. Smith University in 2011. She was recognized as Teacher of the Year in 2017 and First Year Teacher of the Year in 2011. She served on the Behavior Management Team for three years in Charlotte Mecklenburg Schools. In the Nash Rocky Mount School District, she has served as Leadership Chair, Grade Level Chair, and a member of the School Improvement Team. Donisha is currently a 5th grade teacher at Benvenue Elementary School, where she has served as the Indistar Process Manager since 2015. Donisha can be reached at djbarnes@ncsu.edu.


---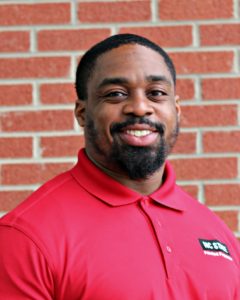 Derek Cobb earned a Bachelor of Arts in Political Science from the University of Georgia. During his undergraduate years, Derek began his professional career working as an academic interventionist. He came to North Carolina when he joined the Teach For America corps in 2016. Over the past three years, Derek has taught 5th grade at Lakeforest Elementary in Pitt County and Parkwood Elementary in Durham County. He has also served as grade chair, SIT and leadership team member, PBIS chair, and behavior interventionist. Derek currently serves as a 5th grade teacher at Parkwood Elementary School in Durham County. Derek can be reached at dcobb2@ncsu.edu.



---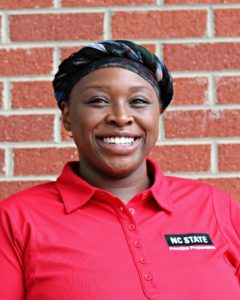 Taneeka attended Howard University and earned a Bachelor of Science degree in Human Development and a Master of Arts in Teaching. She began her teaching career as a 3rd grade teacher in Prince George's County Public Schools in Maryland. She was Social Studies chair and program coordinator for the STREAM Robotics Program. She is currently completing her AIG certification at Duke University. Taneeka serves as the 5th grade level chair at Eno Valley Elementary School in Durham, NC, where she recently ranked in the top 25% based on EVASS growth in math. Taneeka can be reached at thanna@ncsu.edu.



---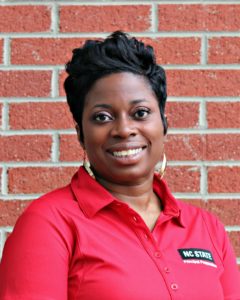 Danielle Howard earned an undergraduate degree in sociology at North Carolina Central University and an early childhood education degree from Mount Olive University. She was selected as a top three finalist for Teacher of the Year 2019 at Eastway Elementary. Additionally, she was a member of the School Leadership Network team for Durham Public Schools, served as the grade level chair for two years, and was on the school improvement team. Danielle currently teaches first grade at Eastway Elementary in Durham, NC. Danielle can be reached at dbaldwi@ncsu.edu.



---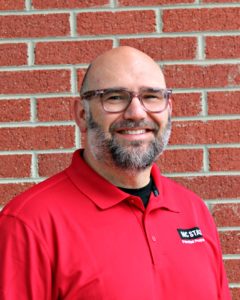 Ryan earned an undergraduate degree in Political Science from Winona State University in Minnesota where he received the President's Award for Distinguished Service. He also earned a Master of Arts in Teaching from National-Louis University in Chicago, IL. Ryan has been a middle school social studies and humanities teacher for 13 years. For nine years he taught overseas at the American International School-Kuwait, Shanghai American School, and the Anglo-American School of Moscow. He was involved with 1:1 laptop program implementation, standards-based assessment transitions, International Baccalaureate Middle Year Program training, and Common Core implementation. Ryan is currently teaching 7th Grade Social Studies at R.D. & Euzelle Smith Middle School in Chapel Hill where he is a member of the School Improvement Team and the AVID Site Team. Ryan can be reached at rjkuliko@ncsu.edu.
---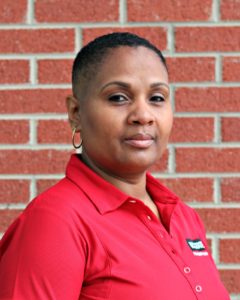 Nerey Lane is originally from Panamá. She graduated Magna Cum Laude from Kaplan University earning a Bachelor of Science degree in Early Childhood Development. She also earned a Master of Education degree from Liberty University. She has North Carolina's Early Childhood Credential (NCECC) and North Carolina's Early Childhood Administration Credential (NCECAC). Nerey taught Pre-Kindergarten and Kindergarten in private school settings and served as the Center Director at Gethsemane SDA Childcare Center (2013-2014). Later, she taught World Language Spanish grades K-12. She also tutors many college students. She received the Teacher of the Month award (October 2016) while teaching World Language Spanish to the elementary and high school level at Word of God Christian Academy. Today, she serves as a middle school World Language instructor at Wendell Middle School in Wake County and is happy to be the first Spanish teacher to introduce the Hispanic Heritage celebration at the school. Nerey can be reached at nlane@ncsu.edu.
---
Emily earned an undergraduate degree in Early Childhood Education from Pennsylvania State University. She began her career in education as a 5th grade teacher at Creedmoor Elementary School in Granville County. She participated in PBIS, 21st Century Instruction Technology, and Arts Integration trainings. Emily is the department chair of her grade level team as well as the data team chair. She also serves on the school leadership team and school improvement team. Emily is also the fifth grade representative on the English Language Arts curriculum design team for her district. Emily can be reached at eamakay@ncsu.edu.



---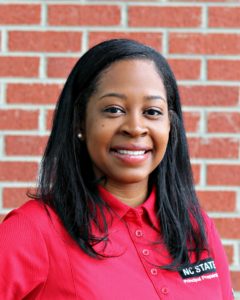 Candice earned her bachelor's degree in Business Education from North Carolina A&T State University as a North Carolina Teaching Fellow. She has taught several Career and Technical Education (CTE) classes including Sports and Entertainment Marketing, Honors E-commerce and Career Management. Candice is currently serving as the Instructional Management Coordinator at Middle Creek High School in Wake County. As coordinator, she oversees all CTE assessments and assists teachers as a coach and mentor. She is also the advisor for The National Achievers' Society and serves on the Equity Team and Scholarship committee. Candice can be reached at chmccas2@ncsu.edu.


---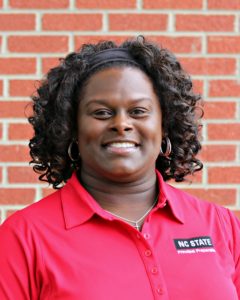 Marissa Smith graduated from the University of North Carolina at Greensboro with a Bachelor of Science in Elementary Education and English and K-12 reading certification. She also earned a Master of Arts in Curriculum and Instruction from the University of Phoenix. As a 19 year veteran educator, she has taught students in Wake, Winston Salem/Forsyth, and Durham County Schools. Marissa has worked as a classroom teacher, reading interventionist, literacy coach, and Instructional Resource Teacher. Marissa is currently serving as a Literacy Instructional Coach at Brentwood Elementary in Wake County, where she also serves on the School Improvement Committee and the Instructional Leadership Team, is a mentor for beginning teachers, and is coordinator of school and community literacy initiatives. Marissa can be reached at mrsmit26@ncsu.edu.

---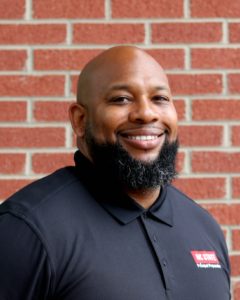 Graham Witherspoon earned an Elementary Education degree from Roberts Wesleyan College in Rochester, NY. He began his teaching career at Kate Waller Barrett in Stafford, VA, where he taught 2nd and 5th grade. In 2004, Graham moved to North Carolina and taught 6th grade science at Standback Middle School in Hillsborough, NC. Graham also served as a Raleigh Police Officer working with the downtown patrol unit, community policing division, where he worked to solve community problems with local businesses, schools and community partners. He also worked with the youth and family services division, working alongside Wake County Schools teaching the Leader Program to fifth grade students. After serving the City of Raleigh for 12 years Graham returned to the classroom in 2015 teaching 2nd grade at Hodge Road Elementary School. Graham taught 7th grade social studies at East Garner Magnet Middle School in Wake County. He is currently teaching the PREP (Professional Responsible Educated People) courses for 6th through 8th grade at East Garner Magnet Middle School. Graham can be reached at gawither@ncsu.edu.