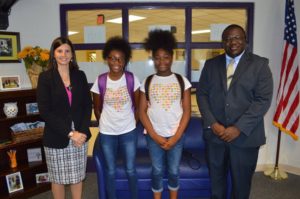 Kicking off the school year with eagerness to serve, 20 Principal Residents for the North Carolina Leadership Academy (NCLA) prepared to welcome scholars into schools throughout the eastern part of North Carolina. NCLA Fellows are serving in schools in Edgecombe, Duplin, Greene, Franklin, Lenoir, and Wilson County Schools. Fellows will spend the year being coached by a skilled principal mentor who helps prepare them to be a servant leader in a North Carolina school upon their graduation in May of 2018. The first day of school is an important day in education, as schools set the tone for the year. August 28, 2017 was the first day of school for many scholars across North Carolina. For NCLA Fellows, the day represented their first day learning to lead a school in a new capacity as a principal resident.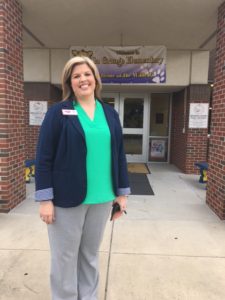 Becky Hines, Principal Resident at LaGrange Elementary School, reflected about her first week. "This first week of residency has taught me a lot about building relationships with students, staff and parents," she observed. "As well, setting all stakeholders up for success by managing expectations has been a crucial part of my week. While managing a school of over 550 students it is important to make decisions in the best of all children and their safety. The decisions are not always easy but the school year will be stronger based on the routines and procedures taught in the first weeks. I can see a year of learning and growing not only for students but also for myself as the year continues," Becky said.
This year promises to be full of great accomplishments and exciting progress for each of the Fellows and their students. To read more about our NCLA Fellows, visit the NCLA Fellows page.
To learn more about the Principal Residency portion of the NCLA program, visit go.ncsu.edu/nclaresidency.