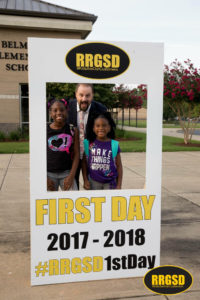 As students eagerly filled the hallways and classrooms during the first week of the 2017-18 school year, the NELA VI Cohort Fellows gathered in these same spaces to begin a year-long journey of their own. Entering into the second year of the program, the NELA Fellows began their Principal Residencies this week.
The purpose of the NELA Principal Residency is to provide a realistic, action-oriented learning experience for each NELA Fellow with expert Principal Mentors. The Principal Residency prepares NELA Fellows to develop strong interpersonal relationships, discern student learning and effective teaching, model reflective practice, and master leadership skills and dispositions that support school improvement efforts.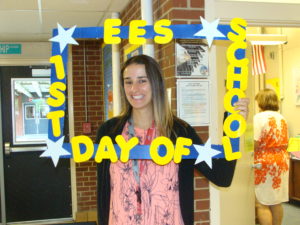 Megan Bain, a Fellow who is completing her Principal Residency at Englewood Elementary School, reflected on her first week by stating, "The first week in my principal residency was a whirlwind of excitement, learning, and building relationships. It is astonishing how much thought and planning is needed to successfully kick off the year. I look forward to leading with a servant mindset, working with teachers to push our students forward, and making a lasting, positive imprint on the school."
The NELA VI Cohort Fellows are enthusiastic to begin their year-long Principal Residencies in schools within Nash-Rocky Mount, Edgecombe, Franklin, Martin, Washington, Halifax, and Roanoke Rapids school districts.
Information about NELA Cohort VI Fellows can be found on their Fellows page and information about their Principal Residency visit go.ncsu.edu/nela6residency.