Innovative Leaders Academy
NELA Fellows
NELA recruits and rigorously selects exemplary teachers with high leadership potential for participation for its context specific field-based preparation program designed to develop 21st Century school leaders for rural, high- need, hard-to-staff schools in northeastern North Carolina. At the end of the two-year program, participants will earn a school principal license (certification) and a Master degree of School Administration. Graduates make a three-year post degree commitment to lead high-need schools in Northeast North Carolina. Graduates sign a promissory note for the amount of the tuition fellowship with the proviso that one-third of the obligation will be forgiven at the end of each year of subsequent employment in the partner districts. If the graduate fails to obtain a leadership position (because of lack of openings or other considerations), a tuition forgiveness deferment will be enacted.
NELA COHORTS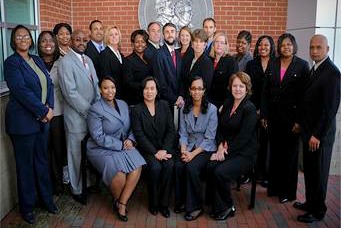 Cohort I
2010-2012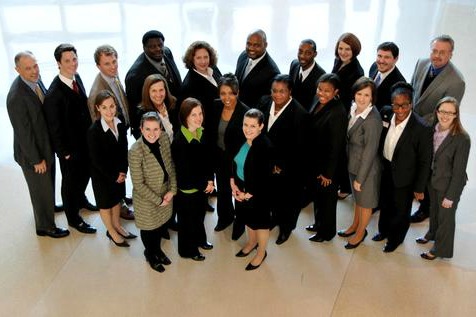 Cohort II
2011-2013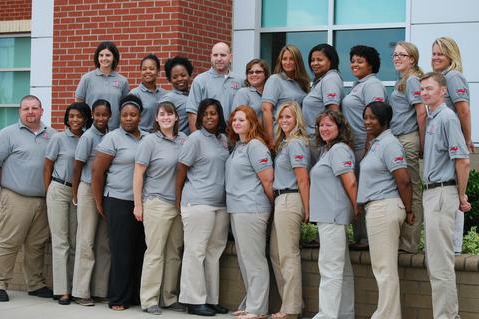 Cohort III
2012-2014
Evaluation of NELA Fellows
The evaluation of the NELA Fellow is multifaceted including:
1. Course-by-course evaluations
2. Fellow self assessment of state standards and competencies (end of each semester)
3. Executive Coaches assessment of Fellows on state standards and competencies (three times during principal residency year)
4. Principal Mentor assessment of Fellows on state standards and competencies (two times during principal residency year)
5. Project Director's assessment of Fellows on state standards and competencies (end of each semester)
Each Fellow has an electronic portfolio that provides documentation of each of these facets. Additionally, the portfolio contains evidences or artifacts for each standard.
Rigorous Program Selection: Candidate Assessment Day
Please view the video below to learn about our Candidate Assessment Day for NELA's Cohort V.

Formative Assessment Day
NELA conducted Formative Assessment Day with Cohort IV fellows in April of 2015. Fellows participated in scenarios they may face as a school administrator. They were evaluated by NCSU faculty and the NELA project team and were given feedback. Fellows reflected on Formative Assessment Day and submitted reflection videos. View the agenda for the 2015 Formative Assessment Day and a sample fellow reflection video below.

GDE Error: Error retrieving file - if necessary turn off error checking (404:Not Found)
Fellows' Digital Portfolios
Each fellow creates his or her own digital portfolio with information about assessments and self-assessments.