Executive Coaches
Current principals and early career principals, assistant principals, and principal interns benefit from a sustained program of support that includes executive coaching and the development of leadership PLCs.
The Role of the Executive Coach: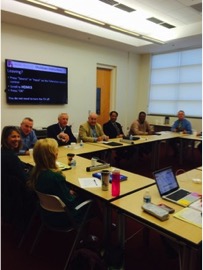 Participates in joint observations of teaching and debrief with the Fellow on how they can improve;
Conducts role-playing of crucial and critical conversations with Fellows to inform them of ways to ensure that students and teachers are meeting the highest of standards.
Improves the Fellow's leadership ability by having individuals believe in themselves and develop the efficacy to find their own answers.
Helps aspiring and novice leaders diagnose and solve the "Problems of Practice" themselves and thus build leadership capacity.
Expectations for NELA Executive Coaches
Participate in joint observations of teaching and watch pre-conference and/or post-conference videos of the NELA Fellow with teachers as well as debrief with the Fellow on how they can improve.
Conduct role-playing of crucial and critical conversations with Fellows to inform them of ways to ensure that students and teachers are meeting the highest of standards.
Help the Fellow diagnose and resolve issues and thus build leadership capacity.
Advise Fellows through various states of their Principal Residency project (also known as Problem of Practice – POP).
Review with the Fellow their Individual Leadership Plan (ILP). Direct the revision of the needs assessment as necessary.
Maintain weekly contact with their assigned Fellow (virtual, Skype, email, phone, or in-person). This visit should include a joint observation of teaching and/or video viewing at least twice a semester.
Provide written feedback on weekly logs.
Contact the Principal Mentor once a month (additional contact as needed).
Complete a detailed evaluation of the Fellow's progress.
Participate in Coaches' Feedback Meetings (2 per semester).
---
2016- 2017 Survey Link to Evaluate Fellows in their Principal Residency
Executive Coaches evaluated Fellows using this link: https://goo.gl/forms/wKG6cnoNhKyrsIry1
August through October (Due November 4, 2016)

November through January (Due February 3, 2017)

February through May (Due May 5, 2017)

---
NELA-DST Executive Coaches

Mr. Tom Benton
Tom Benton serves as Director of NELA Cohort V-DST and as an executive coach. His 40+ years in public education have focused on school level work. He was a high school social studies teacher for nine years and a middle and high school principal for 24 years. Since "retiring" in 2005, he has worked as a consultant for the state turnaround effort as a leadership facilitator/ turnaround coach to two high schools and three middle schools. He also worked as a leadership facilitator for NC New Schools by helping in the planning and opening of two Early Colleges and a New Tech high school.  In addition he serves as the state coordinator for NCPAPA's Future Ready Leadership program which is a year long training program for Assistant Principals. He served as Chair on the Wake County Board of Education. He has provided training to various groups in implementing PLCs, use of data, classroom management, best practices for school administrators, time management, and other topics. He presently lives with his wife of 40+ years and a dog and a cat. His two daughters are pursuing careers as a high school media coordinator and practicing Psychologist. In his spare time, he renovates old houses and hangs out at Surf City.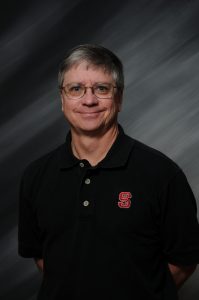 Dr. Kevin Hill
Dr. Hill retired in 2005 from the Wake County Public School System, where he spent his entire career. He taught secondary social studies for 14 years and served as a principal for 14 years. During his career with Wake County, Dr. Hill served as both a teacher mentor and administrative mentor. Dr. Hill was an instructor at the NCSU College of Education for nine years (2006-2015), teaching both undergraduate and graduate courses for social studies methods, and he served as the Interim Social Studies Program Coordinator and later as the Assistant Social Studies Program Coordinator. From 2006-2009, he was on faculty as a program presenter for the Principals' Executive Program. He also served as a new principal mentor in Edgecombe, Chatham, and Person Counties. Dr. Hill has served two terms on the Wake County Board of Education since 2007, twice as Chairman, and will retire from Board service in December 2016. Most recently, he held interim principal positions at the elementary and high school levels in Orange County, as well as serving as a teacher evaluator administrator conducting classroom observations and evaluations.

Dr. Tom Houlihan
Dr. Houlihan has been a coach with NELA from the beginning of the program.  He has previously served as a teacher, high school principal and superintendent in both Granville and Johnston counties.  In addition Tom served as Executive Director of the Council of Chief State School Officers in Washington, DC.  Recently Tom was elected to the Granville County Board of Education. Tom previously served as Senior Education Advisor to Governor James B. Hunt, Jr., Governor of North Carolina.  Dr. Houlihan is the first educator in history to hold Cabinet level status in a North Carolina Governor's administration. An author and frequent speaker/consultant, Dr. Houlihan was selected "Superintendent of the Year" in North Carolina and was one of four finalists for National "Superintendent of the Year."  He has also been honored by his alma maters, Indiana University and North Carolina State University, as a distinguished alumni award winner for contributions to education.

Dr. Henry Johnson
Dr. Johnson is a Senior Consultant with Learning Forward, which was formally the National Staff Development Council. Prior to his current position, he was a senior advisor on B&D Consulting's education team. He offers innovative approaches and strategies to help educational systems achieve and sustain improvements in student and school performances. Henry also has expertise in No Child Left Behind, teacher quality and other growing education issues. Before joining B&D Consulting, Henry was U.S. Assistant Secretary of Education for Elementary and Secondary Education after being nominated by President Bush and confirmed by the U.S. Senate. He has developed a wealth of experiences from more than 30 years of service as a classroom teacher, local administrator, state superintendent of education and national assistant secretary of education. Henry also served as State Superintendent of Education in Mississippi and Associate State Superintendent for the North Carolina Department of Public Instruction. Dr. Johnson is a member of the Southern Regional Education Board (SREB) where he has served as a member of their Executive Board of Directors. SREB is a leader in education and economic development for the South. Johnson also serves on various other boards and commissions. Just prior to joining the North Carolina Department of Public Instruction in 1992, he served as Assistant Superintendent for Curriculum and Instruction for Johnston County Schools. In his 30 plus years of experience as a professional educator, Johnson served as Assistant Superintendent of Schools for the Pleasantville Public Schools in Pleasantville, New Jersey, where he established their Education Foundation. He was a public school teacher for seven years, a principal for three years, and the middle school director for two years for the Wake County Schools in North Carolina. For five years, he worked as Director of Policy Development and Research for the North Carolina School Boards Association. In the mid-1970's, he worked with the Department of Public Instruction as coordinator of staff development and as a consultant on programs for academically gifted students. Dr. Johnson is married and has two sons and a daughter.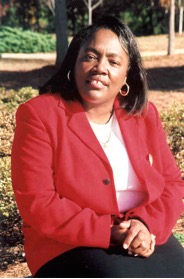 Ms. Wiladean Thomas
Ms. Thomas is a lifelong educator whose career spans 34 years in various public school settings. She began here educational career as a teacher assistant and has held numerous positions throughout her career, including that of assistant principal and principal. She was a principal for 14 years in the Wake County Public school system where she led two schools: Rand Road Elementary and Holly Grove Year round Elementary. One of the schools was deemed a low performing school as it was second from the bottom in terms of test scores in the district when she became principal. During her six year tenure at that location, test scores rose more than 20 percentage points. One of her career goals prior to retirement was to open a new school and she was given that opportunity in 2006. She opened Holly Grove Elementary in a wing of Holly Springs High School, while the school was being built. Initially, there was huge community concern regarding elementary and high school children being housed in the same building; however that concern quickly dissipated after many discussions and a few weeks in the building with no incidents. She had a very successful first year and continued the school's tradition of creating an environment where children thrived when they moved in their new building. She was principal at Holly Grove for eight years prior to her retirement in 2014. Her undergraduate degree was earned from Fayetteville State University in Intermediate Education with a concentration in History. She also holds certifications in Mathematics and Reading. She was a member of the first cohort of NC Principal Fellows, where she attended the University of North Carolina at Chapel Hill and obtained her Masters of School Administration degree. Since her retirement, she has continued to work in interim positions in Wake County as assistant principal and principal at a number of schools over the past two years. She has a strong commitment and desire to work with children and educators. Her goal has always focused on creating learning environments that fostered teacher leaders who were committed to the success of all children, was student centered, and whose processes and procedures were clear. She considered these elements as the cornerstone in ensuring that her school community were well informed partners in their child's education and thereby supported the schools' effort to help every child reach his/her highest potential.
 Dr. Michael E. Ward
Dr.
Mike
Ward
is an educational leader with over 37 years of public education service. He is president of The MEWs Educational Consulting, Inc. and serves as a consultant to state and local education leaders on matters related to leadership, school improvement, strategic planning, and assessment. From 1997 to 2004,
Mike
served two terms as State Superintendent of Public Instruction of North Carolina. Dr.
Ward
is past President of the Council of Chief State School Officers, whose members include state superintendents and education commissioners from across the country. He is also a past member of the National Assessment Governing Board, which oversees the administration of the National Assessment of Education Progress. His past experience includes service as a local superintendent of schools. He has also been a teacher, coach, and high school principal.
Mike
is a past recipient of North Carolina's Superintendent of the Year award. A three-time graduate of North Carolina State University, he received the University's Distinguished Alumnus Award. As a faculty member in the Department of Educational Leadership at The University of Southern Mississippi, he received the university's Hero of Katrina Award and the College of Education and Psychology's Excellence in Teaching Award.
Mike
is an active volunteer. He volunteers in the international relief work of Stop Hunger Now and is engaged in community development in South Sudan. He serves on the Advisory Board of the College of Education at North Carolina State University and on the board of the North Carolina Foundation for Public School Children.
Dr. Cathy Williams
Dr. Cathy Williams was born and raised in Chicago, Illinois. She began her teaching career in North Carolina in 1990. She retired in 2014 after spending nine years as a classroom teacher, three years as a Central Office administrator, and twelve years as a school administrator. Currently, she is employed as an interim school administrator throughout the Wake County Public School System. She is also an adjunct professor in the North Carolina State University's Northeast Leadership Academy, teaching classes on leadership and school culture. Dr. Williams earned her Master's Degree in 2002 and her Ed.D. in 2011, both in school leadership, from North Carolina State University. She is the mother of four adult daughters and has six grandchildren.