NELA 2.0 Project Team
Bonnie C. Fusarelli, Ph.D.
Dr. Bonnie Fusarelli is a Professor of Educational Leadership at North Carolina State University and a NC State University Faculty Scholar.She earned a BA in Political Science from the University of Texas at Austin, a Master's in School Leadership from UT San Antonio and her Ph.D. in Educational Administration from The Pennsylvania State University.Dr. Fusarelli's research focuses on educational leadership and policy, the politics of school improvement, educational equity, and organizational change, with a particular focus on state-level education reform and leadership development for rural schools (Nearly half of students in North Carolina and one-third of students nationally attend rural schools).To support her work, Dr. Fusarelli has received over $25 million in grant funding from a number of organizations including the U.S. Department of Education, the National Science Foundation, the Bill and Melinda Gates Foundation, and the North Carolina Department of Public Instruction.
She has authored or co-authored over 50 manuscripts which are published in various research journals including: Educational Policy, Journal of School Leadership, Leadership and Policy in Schools, Journal of School Public Relations, The International Journal of Educational Research, Journal of Cases in Educational Leadership, Public Administration and Management, Planning and Changing and the Peabody Journal of Education.Dr. Fusarelli is the recipient of numerous teaching awards both at the K-12 and university level, including being an inductee into NC State's Academy of Outstanding Teachers.Her current work is primarily focused on her role as Principal Investigator and Director of the Northeast Leadership Academy, an initiative to prepare innovative school leaders for rural schools (go.ncsu.edu/nela2.0).
Dr. Fusarelli can be reached at bonnie_fusarelli@ncsu.edu.
---
Lesley G. Wirt, Ed.D.
Dr. Wirt serves as the Associate Director of the Northeast Leadership Academy (NELA) at NC State University. She earned her undergraduate degrees in psychology and early childhood education from James Madison University in VA. She taught elementary school for two years in VA. She then decided to work in higher education and received both her master and doctoral degrees in Higher Education Administration from NC State University. She has worked at NC State University and Edgecombe Community College recruiting prospective students, advising new and current students, tracking student achievement, planning programs, and enhancing student retention and success. She also assists with grant writing and managing budgets. She greatly enjoys working with the Master of School Administration (MSA) Leadership Academies' students, faculty, staff, and stakeholders.
She can be reached at lesley_wirt@ncsu.edu.

---
Cathy Williams, Ed.D.
Dr. Williams currently serves as the Cohort VI Director, but has been a part of the NELA Instructional Team since the very beginning. She was born in raised in Chicago, Illinois and began her teaching career in North Carolina in 1990. She retired in 2014 after spending nine years as a classroom teacher, three years as a Central Office administrator, and twelve years as a school administrator. Dr. Williams earned her Master's Degree in 2002 and her Ed.D. in 2011, both in school leadership, from North Carolina State University. She is the mother of four adult daughters and has six grandchildren.
She can be reached at ccwilli3@ncsu.edu.


---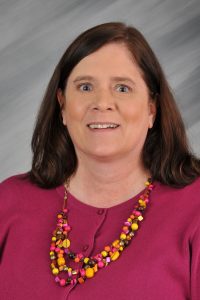 Dianne Griffiths
Dianne is Project Coordinator for the Northeast Leadership Academy at North Carolina State University. She earned her bachelor degree in Communications from The Ohio State University in Columbus, Ohio. She is an ardent supporter of public education and has served in a variety of educational volunteer positions for many years.
She can be reached at degriffi@ncsu.edu



---
Leelynn Biggers
Leelynn serves as Research Associate and Webmaster for the Northeast Leadership Academy. She attended NC State University and earned a Bachelor of Arts in Psychology in 2014 and a Master of Social Work in 2016. Leelynn learned the value of excellent school leaders through her work with schools both in North Carolina and abroad. She served families in need at StepUp Ministry. Leelynn also worked with court-involved youth as a case manager and group leader at Haven House Services in Raleigh, NC. She originally joined NELA as a graduate assistant in 2014.  Leelynn is a current doctoral student in the School Psychology Program at the University of North Carolina at Chapel Hill, where she completed a graduate fellowship at the Frank Porter Graham Child Development Institute. Leelynn enjoys working with rural schools and served her first school psychology practicum in Pender County Schools. She is currently completing her second psychology placement at Coastal Carolina Neuropsychiatric Center. She is passionate about education for all, leadership, and promoting student success both academically and emotionally. She is excited to be a part of the NELA team.
She can be reached at klpinion@ncsu.edu.
---
 Stephen McKinney
Stephen is a research graduate assistant for the NELA 2.0 project team. Stephen graduated from Appalachian State University in 2015 with a Bachelor of Arts in Spanish and a minor in Teaching English as a Second Language. He is currently pursuing his MAT in ESL Education at NC State. During his time at ASU—Stephen had the opportunity to study abroad in Valparaíso, Chile, an experience he credits with having a strong impact on his interest in working with English Language Learners. Stephen is committed to working with children in high-needs schools and communities. Over the summer, Stephen worked as a teacher at the East Durham Children's Initiative (EDCI) STEAM Summer Camp—a camp that works to prevent summer learning loss among children in one of Durham's most impoverished areas. You can learn more about Stephen's Stephen's experience at the camp here: https://ced.ncsu.edu/news/edci-summer-2017/
He can be reached at sbmckin2@ncsu.edu.
---
 Ashley McMillan
Ashley is a Graduate Assistant for the Northeast Leadership Academy. She attended the University of North Carolina at Chapel Hill and earned a Bachelor of Arts in Psychology in 2009. In 2011, she graduated with a Master of Social Work from Boston College. Ashley is a current doctoral student in the Higher Education Administration program at North Carolina State University. She has a background in student and academic affairs, serving in NC State's Fraternity and Sorority Life department and Graduate Admissions for the UNC Chapel Hill School of Social Work. Ashley is passionate about ensuring students from rural, low-income, underrepresented communities have equitable access to education and looks forward to working with the NELA team.
She can be reached at amcmill@ncsu.edu.